Nov 4, 2015 07:07 PM Central
Deny Sentosa
#DEMAM, #DIARE, #DIARRHOEA, #ESSENTIAL OIL, #FEVER, #FLU PERUT, #GASTROENTERITIS, #MENCRET, #MUNTAH, #STOMACH FLU, #VOMIT, #YOUNG LIVING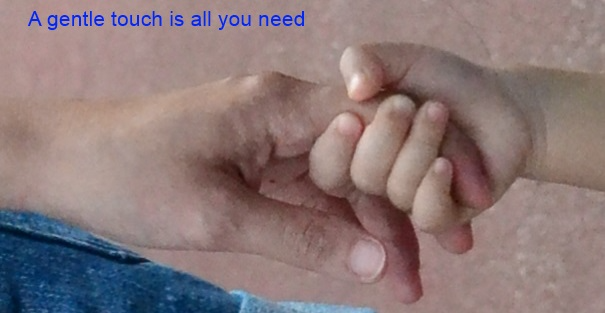 My girl just recovered from stomach flu few days back. Let me just tell you that it's not a pleasant experience for both of us. It all began with a simple stomach cramp which I ignored because I thought it's her way of seeking my attention. So let me summarize the event first.
27 Oct night, she complained stomach pain. I thought it's attention seeking and pacified her by applying digestive oils to support.
28 Oct – she complained stomach pain few times in a day. Again, I thought it's nothing and only use digestive oils once a while.
29 Oct – we returned to Singapore and she had a mild fever (less than 38°C). I thought she was emotionally down because she had to return to Singapore. She had mentioned she did not want to return to Singapore few days back because she had fun playing with her cousin.
30 Oct – since she mentioned stomach pain few times yesterday and today, I decided to bring her for check up just to be sure it's nothing serious (it's been 2 yrs plus with no doctor visit). Doctor said it's probably constipation and bloatedness. I put the medicine aside (still no western medicine for more than 2 years!). She had accidentally soiled her panties in the evening.
31 Oct – She seemed fine in the morning but less energetic than usual. After lunch, upon her request, we went to the nearest mall and I let her eat ice cream and iced tea. And

BAM, Jackpot

! The first watery poo ON MY HANDS!
Next was her vomit – on my hands also. It seemed that it got serious. I started to pay attention more closely.
1 Oct – 4 x watery poo with 1x spillage on my hands (AGAIN!). Vomit in the midst of dinner was not to be missed. By the third time poo, she had become more energetic. She started to become herself at night time.
2 Oct onwards, she's now
free from watery poo
!

For your info, stomach flu is viral infection on stomach and intestines. Antibiotics is not meant for stomach flu as the target is virus, not bacteria. Vomiting and diarrhea are body defense system to purge out the virus. The only concern is dehydration. I made sure she drank plenty of water. I fed her broth even though she ate half the usual amount. I DON'T give her milk. I avoided cold drinks. I support her digestive system and immune system watch my video in
INDONESIAN
here or read article about digestive here). PLUS plenty of care. Patience, Understanding and Love are 3 main important things.

You might think it's irrelevant. Do you remember when you're sick and confined to bed and just a touch on forehead eases the pain in you? Do you remember when you're sick and you're fed gently you feel warm inside? THOSE things help to speed up the healing. Emotions are complex. But believe it or not, positive emotions will affect the healing process.
For children especially,
all they need is simple touch of care from their caregivers, especially parents
. That's all what I gave to her mostly. That's what they need the most. I think that's what made my girl was still quite active during that tough time. She's been a good fighter all in all.
(Crown Diamond Leader #1415910)
Whatsapp (+62-821-7734-4515) disini
email: deny.sentosa@gmail.com
Sudah tidak sabar ingin pakai? Silakan klik disini.
Masih ingin tanya-tanya bisa whatsapp saya atau DM saya di instagram . Grup kita adalah komunitas terdiri dari kumpulan orang yang peduli dengan kelangsungan alam, bahan yang tidak merusak ecosystem serta badan, kualitas kesehatan anak dan keluarga, dan pengembangan diri. Gabung dengan kita dalam perjalanan ini.
Want to start using the product? Click this to buy.
Feel free to ask me questions in whatsapp or DM in my instagram . Our group consists of people who care about sustainability, ingredients that do not harm ecosystem and our bodies, holistic wellness in kids and family, as well as self growth. Join us in this journey.