Nov 25, 2016 04:15 PM Central
Deny Sentosa
#BOTOL, #BOTTLE, #CAP, #ESSENTIAL OIL, #FAKE, #HEIGHT, #INDONESIA, #LABEL, #LEMON, #PALSU, #ROSE, #TINGGI, #YLEO, #YOUNG LIVING

Young Living essential oil mulai dikenal secara luas di Indonesia. Dan karena kepopulerannya, banyak orang mencari kesempatan untuk mendapatkan keuntungan cepat tanpa mempedulikan bahwa tindakan mereka bisa saja mencelakakan orang lain.
Orang yang ingin mencoba Young Living essential oil mencari di situs online. Dan melihat harga murah, tentu saja gampang tergiur. Ini bukanlah hal yang salah. Saya sendiri juga suka membanding-bandingkan harga jika beli barang yang sama. Tetapi, apakah itu worth it jika barang tersebut dipakai untuk tujuan kesehatan? Buat saya, kesehatan adalah hal yang sangat penting, dan saya tidak ingin kompromi soal kualitas.
Saya tahu, harga YLEO tidaklah berada dalam kategori rendah. Tetapi, apakah kalian tahu, bahwa proses pembuatan YLEO dari penanaman sampai pembotolan sangat dikontrol sekali untuk segi kualitasnya. Justru kalau saya boleh bilang, dengan harga segitu termasuk murah. Kenapa saya bisa bilang begini? Kalau teman-teman belum membaca pengalaman saya memulai YLEO, bisa baca disini.
Saya ingin menjelaskan kenapa saya bilang YLEO itu sangat worth the price. Apakah teman-teman tahu bawah 1 botol 15mL Lemon essential oil terbuat dari 60-an lemon asli? 15 mL mempunyai sekitar 250 tetes essential oil. Jadi kira-kira 4 tetes Lemon essential oil = 1 buah lemon asli. Dan harga Lemon essential oil, untuk member YL, sekitar 180,000 rupiah. Berarti margin-nya harga 1 butir buah lemon sekitar 3000 rupiah atau kurang. Dan lemon pilihan Young Living tentu saja sangat diperhatikan kualitasnya (dan kalau kita mau pakai Lemon EO, tidak usah susah-susah diperas lagi. hehehehe).
Ini hanya Lemon, tetapi tentu saja berlaku untuk essential oil lainnya. Contohnya Rose essential oil (hahaha, saya membahas dari paling ekonomis sampai paling mahal). 1 botol 5mL Rose EO terbuat dari 6000 bunga mawar. Dan harga 1 botol sekitar 3 juta rupiah. Shock? Berapakah harga 6000 bunga mawar? Dan apakah teman-teman bisa mendapatkan manfaat terapeutiknya tanpa diproses lebih dahulu? Tahukah teman-teman bahwa sebenernya secara cost-effective, Rose EO seharusnya berharga 6 juta lebih. Tetapi Gary Young tidak mau menetapkan harga segitu, jadi hanya PV nya Rose EO yang diturunkan.
Balik ke masalah YLEO palsu. Kenapa itu ada? Karena demand untuk harga murah sangat tinggi. Maka terciptalah YLEO dari almost nothing. Hanya modal cairan, botol, printer, dan label. Plus platform pemasaran online yang sering dibuka oleh masyarakat. Apakah teman-teman mau meresikokan kesehatan keluarga?
Selain itu, apakah teman-teman tahu bahwa dalam peraturan Young Living, menjual dalam platform online seperti Amazon, la xxxx, to xxxxxxx, dan semacamnya itu adalah ILLEGAL. Yup betul, itu tidak diperbolehkan.
Untuk penjualan diluar platform tersebut juga dikenai peraturan harga jual minimal 10% diatas harga member. Jadi tentu saja secara official, harusnya harga YLEO yang dibeli di luaran lebih mahal daripada harga member. Jika begitu, apakah tidak sebaiknya menjadi member dengan benefit yang lumayan? Bisa dapat gratisan lagi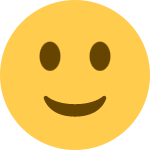 Saya pernah menulis artikelnya disini.
Untuk sementara, Young Living belum ada di Indonesia, karena itu, sebenernya penjualan lewat Instagram, Facebook, dan platform seperti itu tidak diperbolehkan.
Dibawah ini adalah foto YLEO palsu dan asli. Sekarang ini, yang palsu masih bisa dibedakan dengan jelas. Tetapi saya yakin, dengan teknologi yang lebih canggih, pembeli tidak bisa membedakan lagi yang asli dan palsu hanya dengan mata telanjang. Jika hal tersebut telah terjadi, apa pilihan teman-teman? Menjadi member YL dan mendapatkan produk langsung dari kantor YL dan dengan mendapatkan support dan bantuan dari upline seperti di grup saya (bisa baca disini) atau tetap membeli online dan tidak ada support setelah pembelian? Teman-teman yang memutuskan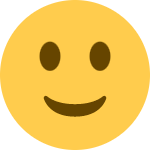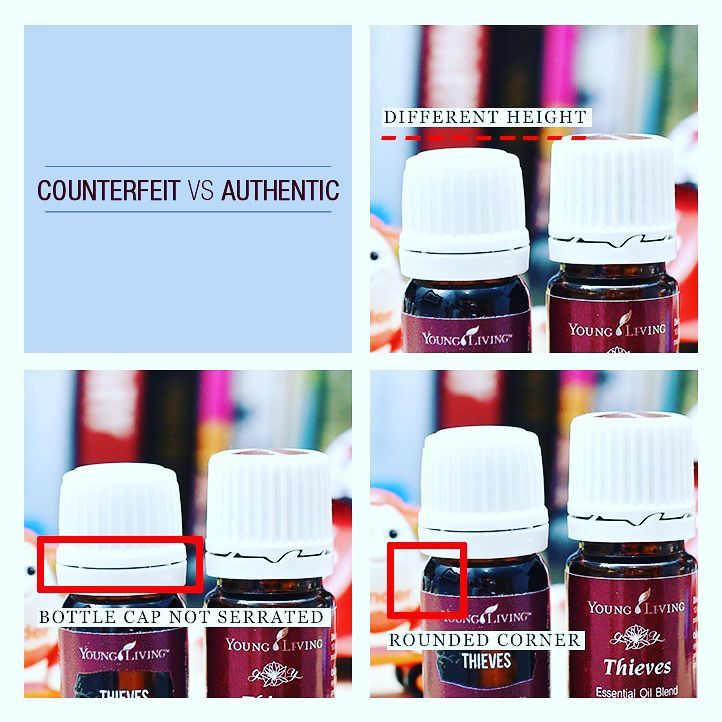 (Crown Diamond Leader #1415910)
Whatsapp (+62-821-7734-4515) disini
email: deny.sentosa@gmail.com
Sudah tidak sabar ingin pakai? Silakan klik disini.
Masih ingin tanya-tanya bisa whatsapp saya atau DM saya di instagram . Grup kita adalah komunitas terdiri dari kumpulan orang yang peduli dengan kelangsungan alam, bahan yang tidak merusak ecosystem serta badan, kualitas kesehatan anak dan keluarga, dan pengembangan diri. Gabung dengan kita dalam perjalanan ini.
ENGLISH
credit: Faith Teo (my upline)
If you ever come across Young Living oils for sale and the price seems too good to be true, consider the photos below.
My mom has a knack of opening eo bottles
without breaking the seal. And so it's possible to remove the original oil and add something else.
Which is why YL policies don't allow folks to sell on reseller websites like Lazada, Qoo10, Carousell, Amazon, eBay, etc. Or even to sell at members' prices or below members' prices to folks who are not members.
If you are unsatisfied with an oil and if you do get it from a reseller, please make sure they have an after sales service and warranty to cover your purchases. Any resolution sought with Young Living would require a member name and member ID.
Want to start using the product? Click this to buy.
Feel free to ask me questions in whatsapp or DM in my instagram . Our group consists of people who care about sustainability, ingredients that do not harm ecosystem and our bodies, holistic wellness in kids and family, as well as self growth. Join us in this journey.