Nov 5, 2015 05:08 PM Central
Deny Sentosa
#ANAK, #CHILD, #ESSENTIAL OIL, #FRANKINCENSE, #HONG KUAI, #NGAMBEK, #PEACE AND CALMING, #REWEL, #TANTRUM, #TRANQUIL ROLL ON, #VALOR, #WHITE ANGELICA, #YOUNG LIVING

Every child will throw tantrums once in a while. Some more often than the others. My 3-yr old girl is no different. She will throw tantrums when she's bored or when she's ignored or for no other reason (at least that's what I thought).
I am no expert in knowing what other children's thinking, but I can say with confident, that I mostly know what my girl is thinking. I am with her most of the time after all.
Recently, after her stomach flu episode, she's been upset most of the days. When I was in the kitchen preparing her meal, she would suddenly let out a cry which made me hurry to her side, JUST to wipe her tears. Then there was a stick-to-mummy-like-koala after napping. My back, my arms, my feet ached. These episodes are very trying, especially I have to handle those alone while my husband is away from Singapore.
I was tired! I had headache! I had to rush for preparing meal! AND I had to deal with those tantrums. The smoke started to form on my head. Anytime, I could lash out. Anytime, I could deliver the angry words.
THEN
I remember that probably

it's not about me

.
It's about her
. She's in discomfort. She could not express her feeling or what's inside her.
I walked away for a short while. She's crying in the background. I took a deep breath and applied my
"happy"
oils. Then I quickly came back to her. I asked her gently, "What's wrong? Anything not comfortable? Tell Mama."
She still cried. I changed my question, "Was it because you had not played enough just now?"
She nodded and stopped crying. So I reassured her that next time we'd go to play for longer time. She's happy again. She would tell me where she would like to play, what she would like to play, etc.
*Point to note: I have made a commitment not to LIE to her every time I tell her something. So whatever things I say, she will know that I speak truthfully. Sometimes, the truth may be not to her liking, but I will still tell her gently.*

There was a time, when I asked her, "Why are you crying?" and her answer was,"I can't explain." That sentence clinched it. I suddenly understand how I should rephrase the questions. She's still 3, not an adult. There was an episode when she cried again for no apparent cause. But I knew how I should approach this. "I know you're bored. Please be patient a bit. After I finish this, I will accompany you." She became calmer after that.
I must say, it's not easy to get the positive response you want to. However, if you TRY to understand from the child's point of view, I am sure you will get it eventually. I get the hang of it after few weeks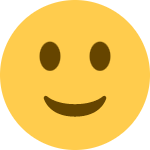 A 3-yr old child just wants you to pay her more attention, play with her, laugh with her for no apparent reason, and

just BE with her

!
I am guilty because some times I am occupied with my phone. I try to change that slowly. My girl needs more attention than my phone, not the other way round. My oils are helping me to change. I am glad for the change!
And when she's sleeping after an active day out, I diffuse

Peace and Calming

for better sleep quality.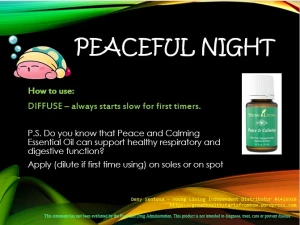 I will occasionally apply few oils, depending on her mood.


Valor

– for calming, grounding, and security. I apply on her soles.


Frankincense

– It relaxes her. I apply on brain stem and spine.


Hong Kuai

– It boosts confidence. I apply on brain stem and spine.


Tranquil Roll-on

– I roll on her stomach.


White Angelica

– to protect her from negative energy. I rub on her shoulders and stomach.
(Crown Diamond Leader #1415910)
Whatsapp (+65 8889-0057) HERE
email: deny.sentosa@gmail.com
Want to start using the product? Click HERE to buy.
Feel free to ask me questions in whatsapp or DM in my instagram . Our group consists of people who care about sustainability, ingredients that do not harm ecosystem and our bodies, holistic wellness in kids and family, as well as self growth. Join us in this journey.