Jun 1, 2016 10:03 AM Central
Deny Sentosa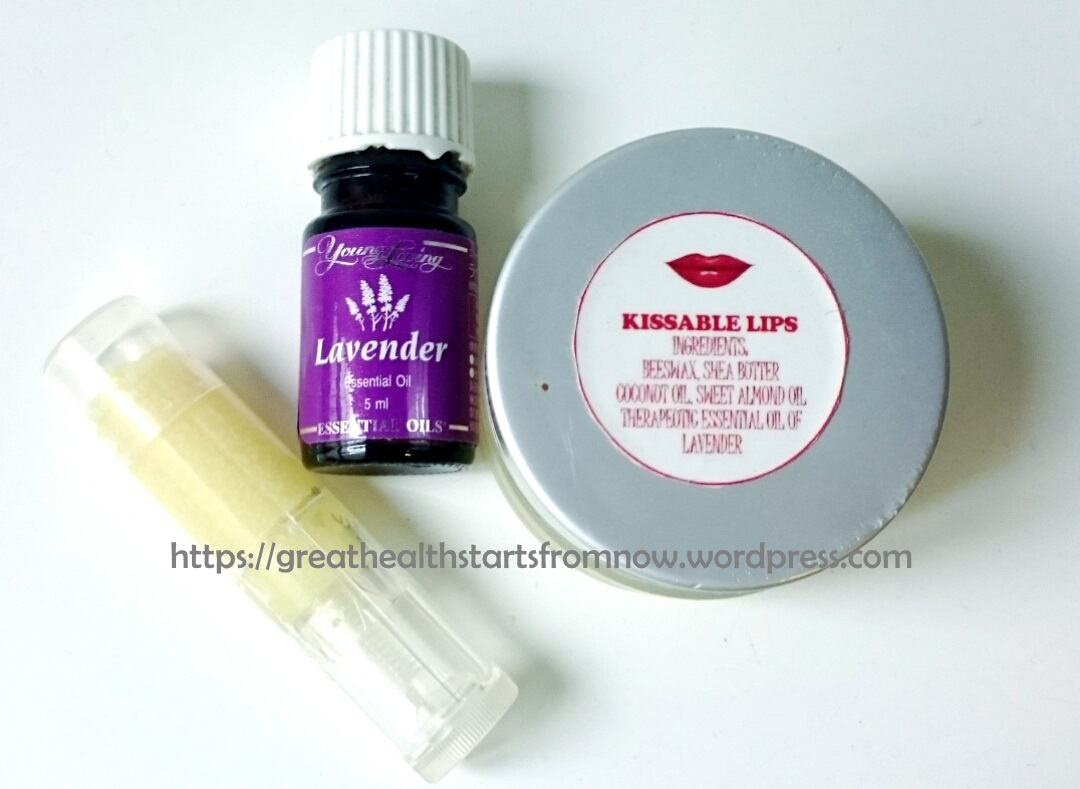 I am soooo into DIY this past year (probably more than that) because you know what you're putting into the finished product. You're assured that it's safe for your kids and family (yourself included, of course) once you've read up about the ingredients you put inside. This is the list of commonly found ingredients in commercial products
http://www.upworthy.com/environmentalists-call-these-12-che…
Recently, there's DIY class by Pei Jansen for our toiletries. The cost for shamp
oo, bath foam, and facial foam (including the bottles to contain them) is more or less $20. That's what you get for environmentally and bodily friendly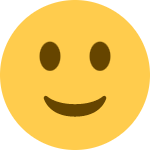 secondly, in the long run, you can save money by DIY (for some products). Do you know you can make your own thieves foaming hand soap? Oh yes, don't be lazy. The ingredients are simple: castile soap, distilled water, vitamin E, and of course, Young Living thieves essential oil. All that with the cost of less than $5 I think.
So this post, I want to dedicate to
lipbalm
. But this is no ordinary
lipbalm
. I use this to layer on redness on skin to calm it down. I can use it as break-the-shoes feet. I also can use it on kids bum.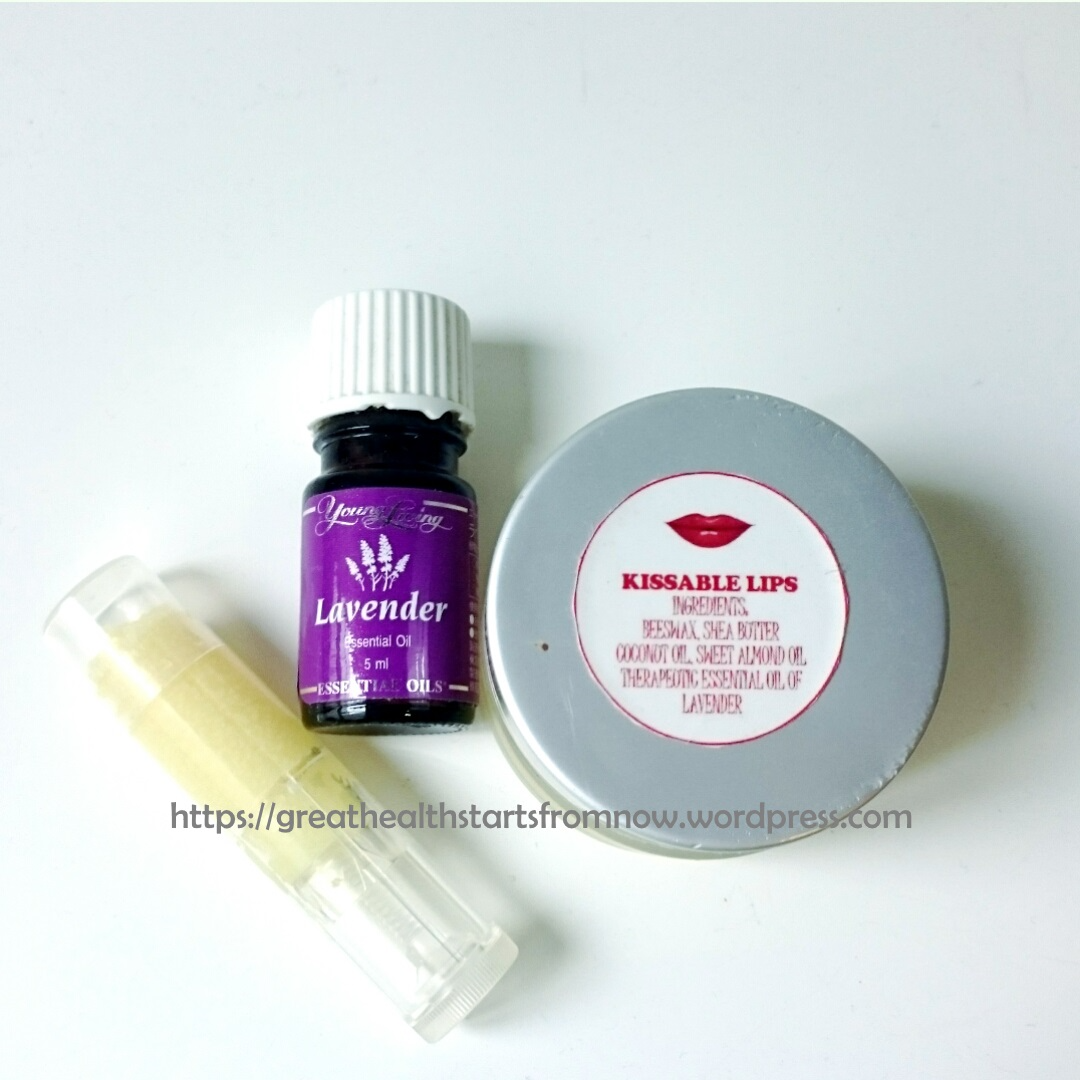 Ingredients:
1 1/2 tbsp beeswax (you can adjust accordingly to your preference for hardness)
1 tbsp cocoa/shea/mango butter
1 tbsp coconut oil
1 tbsp sweet almond oil or olive oil
10-20 drops Young Living essential oil (I choose Lavender for general purposes as described above. other oils include peppermint, Cinnamon Bark, Grapefruit) – you can use less or more if you want. Honestly, I dont measure exactly on the amount, as long as I feel it right, I just put

Put water in a pot and let it boil.
Put bowl (stainless steel preferred) to sit on top of the pot steadily and can be lifted up easily.
Put all ingredients, except Young Living essential oil in the bowl and let it mix.
Once all ingredients melt, turn off the heat, let it cool down before adding YLEO.
Stir with wooden or ceramic spoon and pour into the containers.
So, with this
lipbalm
, my girl can use freely on her dry lips. It really moisturizes due to the shea butter and carrier oils. love the lip-delicious balm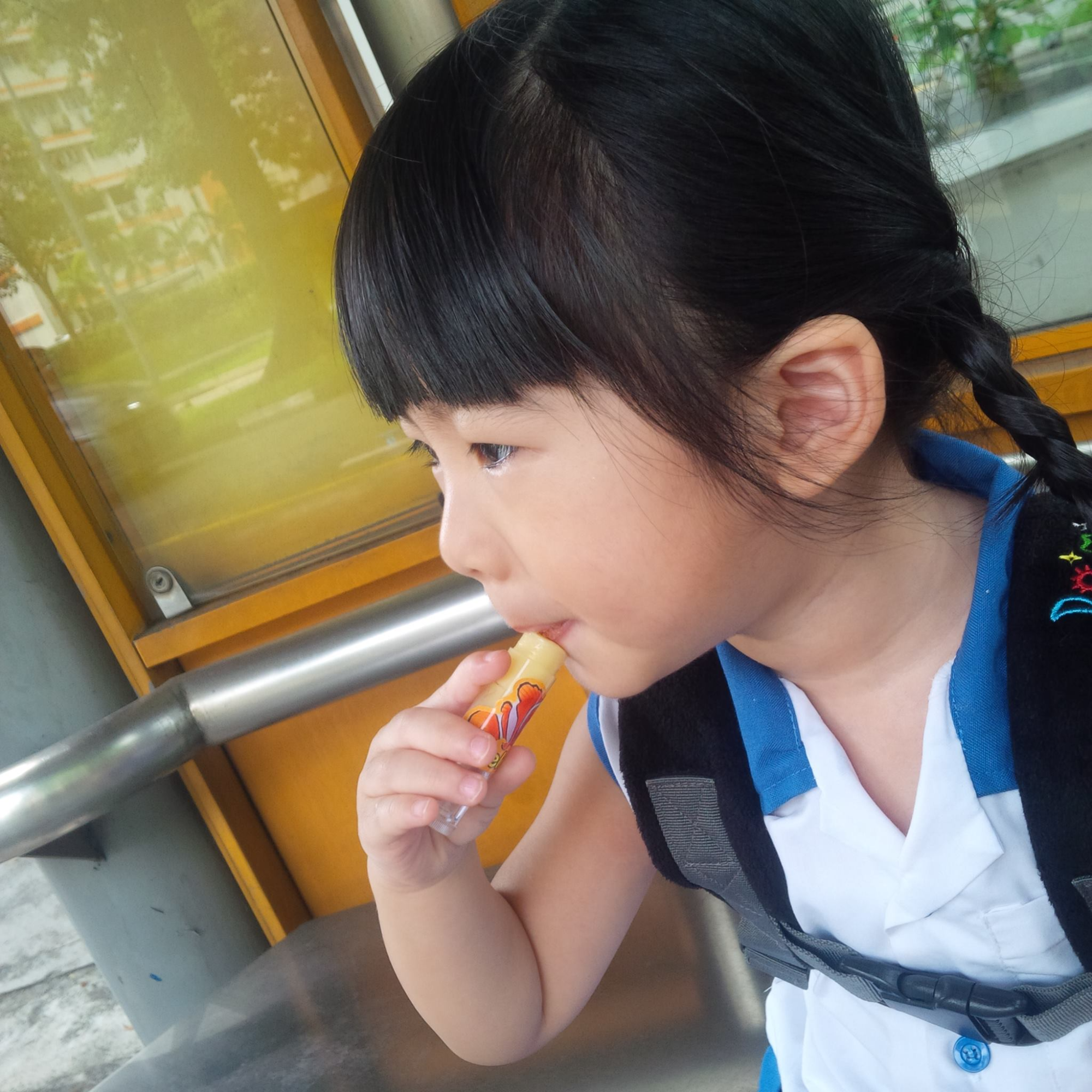 (Crown Diamond Leader #1415910)
Whatsapp (+62-821-7734-4515) disini
email: deny.sentosa@gmail.com
Sudah tidak sabar ingin pakai? Silakan klik disini.
Masih ingin tanya-tanya bisa whatsapp saya atau DM saya di instagram . Grup kita adalah komunitas terdiri dari kumpulan orang yang peduli dengan kelangsungan alam, bahan yang tidak merusak ecosystem serta badan, kualitas kesehatan anak dan keluarga, dan pengembangan diri. Gabung dengan kita dalam perjalanan ini.
Want to start using the product? Click this to buy.