Nov 26, 2016 04:54 PM Central
Deny Sentosa

INDONESIAN
Saya sangat terharu dengan kabar terbaru dari teman saya. Teman saya memberi tahu bahwa dia ada testimoni yang bagus sekali. Begitu saya mendengar testimoni dia, saya benar-benar menitikkan air mata. Dia pun juga menangis lagi. Kita berdua hampir tidak percaya bahwa saran saya dan usaha dia bisa mendapatkan hasil luar biasa.
Kamis minggu lalu, dia minta nasehat saya karena hasil lab suaminya tidak bagus. Dokter juga bilang, tidak mungkin bisa normal dalam 1 minggu meski dengan minum obat. Dia tidak mau menyerah. Dia mencoba saran yang saya berikan.
Saran tersebut saya kompilasi dari kumpulan testimoni. Dia berkeyakinan tinggi dan sangat fokus.

Dan luar biasa sekali. Dia berhasil membantu suami dia.
Kita sangat percaya bahwa teman-teman yang telah melihat hasil nyata sangat bersukur sekali dengan kegigihan Gary Young yang mem-visualisasi dan me-realisasi mimpinya. Salah satunya adalah perusahaan dengan essential oil terbaik.
Ketika orang-orang tidak pernah memikirkan terapeutik komponen dari essential oil, atau proses distilasi untuk mendapatkan komponen penting tersebut, Gary Young menjadi pioneer di bidang tersebut - hingga sekarang visi misi beliau masih tertanam di perkebunan Young Living. Ketika Gary Young memulai industri essential oil berkualitas tinggi, saat itu sedang marak berkembang dunia parfum.
Ketika dunia essential oil mulai banyak dilirik orang, muncullah banyak perusahaan essential oil lain yang mayoritas membeli essential oil dari broker. "Young Living tidak ada kompetisi," kata Gary Young, dan saya setuju.

Saya mendapatkan insights luar biasa dari kelas Nicolas Landel. It speaks volume of what Young Living as the leader in essential oil company. Saya jadi lebih tahu seberapa jauh Young Living benar-benar mengusahakan perkebunan yang bebas bahan kimia.

Daripada mengikuti pasaran yang menanam Clonal lavender demi hasil lavender essential oil lebih banyak dan harga lebih rendah, Young Living berpegang pada pendiriannya - menghasilkan essential oil dengan konstitusi lengkap dan terapeutik.
Perkebunan Lavender Young Living menggunakan population Lavender - yang seharusnya ditanam untuk manfaatnya - meskipun hasil panennya tidak sebanyak clonal lavender. Ditambah dengan proses distilasi 2 kali lipat lebih lama dari kebanyakan perusahaan lain, Young Living menghasilkan lavender essential oil dengan jumlah lebih sedikit dibandingkan perusahaan lainnya.
Clonal maupun Population Lavender sama-sama bernama
Lavandula angustifolia
, Tetapi konstitusi essential oil yang dihasilkan dari clonal dan population tidaklah sama.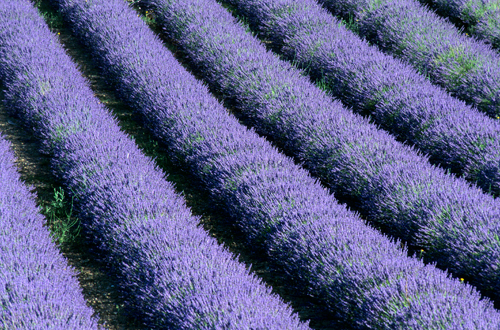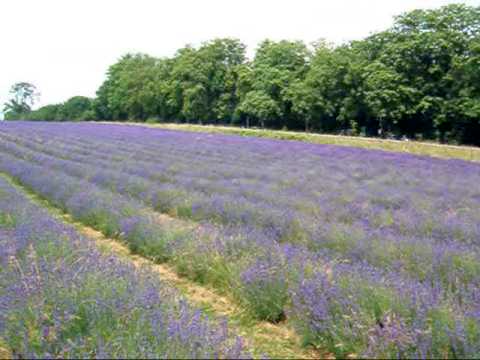 Tumbuh dengan alami, tanpa dipilih batang mana yang bagus dan tidak. Karena itu tumbuhnya tidak homogeneous / sama persis seperti clonal lavender diatas.
Tetapi karena alam itu selektif, population Lavender mempunyai nilai terapeutik yang lebih bagus.
Young Living juga mempertahankan kualitas untuk mendapatkan konstitusi yang lengkap meskipun harus melakukan distilasi dengan waktu lebih lama dari perusahaan lain pada umumnya.
Ini yang terjadi di Young Living
Waktu distilasi untuk lavender bisa sampai 1 jam utk 100% komponen Lavender essential oil.
Waktu distilasi perusahaan lain untuk lavender kadang cukup 30 menit dan sudah mendapatkan 80% dari konstitusi essential oil tersebut.
Siapa yang mau distilasi lebih lama yang bisa memakan biaya lebih tinggi untuk proses distilasi? Secara logika untuk waktu 30 menit dan mendapatkan 80% konstitusi, tentunya sudah cukup untuk mayoritas perusahaan. Tentunya tidak demikian dengan Young Living.
Masih banyak lagi yang saya pelajari dari kelas Seed to Seal with Nicolas Landel tadi pagi.
Beliau akan berada di Jakarta untuk mengajarkan hal ini tgl 28 Nov jam 7 WIB malam di Ritz Carlton. Saya berharap teman-teman menyempatkan waktu untuk menghadiri, karena sangat berharga untuk mengetahui, kenapa Young Living berbeda dari yang lain.
Dan bagi saya, saya sangat berterima kasih telah belajar banyak dari sekitar saya sehingga saya bisa berbagi pengalaman dengan teman-teman yang membutuhkan. Dan saya bisa ke alternatif yang alami jika dihadapi masalah yang ilmu kedokteran belum sampai disana. Tidak lagi saya pasrah menerima vonis knowing that I can do something about my family's health and mine.
ENGLISH
YOUNG LIVING GIVES US EMPOWERMENT
There were tears on my eyes after I just chatted with my friend. I just received great news that happy tears just came out. It was uncontrolled. I felt something stirring. That what I do all this time can help someone. That what I do makes the difference in someone's life.
She still could not believe such unbelievable result until now. Let me start from the beginning. Last Thursday, she asked for my advice. Her dearest's lab result was not good. Doctor said that even with medication, his result would not become normal in a week.
She did not want to believe that. She wanted to do something and not just accepting the verdict. I gave her few recommendations from what I know works on some. She set her heart to do that.
And great thing did happen!
I believe that some of us are grateful for Gary Young's effort to realize his dream and vision. When no one thought about learning the components of essential oil for therapeutic purposes (in his time). And since few years back, lots of essential companies are popping out. Young living is the pioneer and has experience of 20 years and more.
This morning, I just attended "Seed to Seal" by Nicolas Landel. He talked about Lavender but I learnt lots of new things about Young Living in this session. It speaks volume of what Young Living as the essential company is. The one to strive for pure essential oil without so much chemicals in it. There was so much info that I wish you all were there this morning.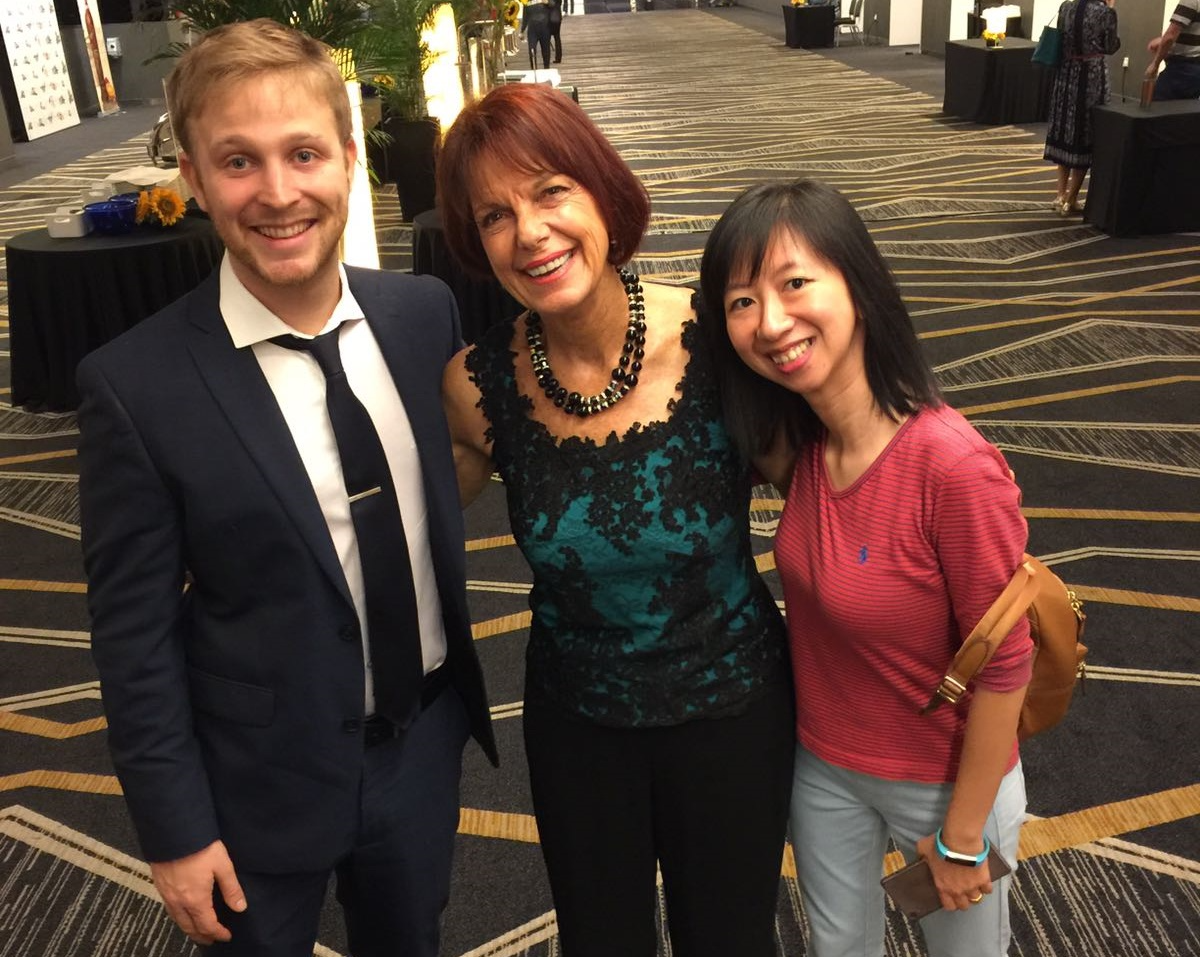 From left to right: Nicolas Landel – French Assistant Farm Manager; Frances Fuller – Royal Crown Diamond; ME – Deny Sentosa, Crown Diamond Leader
It is important to know the source of our essential oils, the components of essential oils, and the process to yield therapeutic essential oil. The power of knowledge empowers us. It does not feel as helpless as before where I just sit there, wait for result, only to receive bad verdict. I know that I could do something for my and my family's health. And that starts now. I hope you do too.
(Crown Diamond Leader #1415910)
Whatsapp (+62-821-7734-4515) disini
email: deny.sentosa@gmail.com
Sudah tidak sabar ingin pakai? Silakan klik disini.
Masih ingin tanya-tanya bisa whatsapp saya atau DM saya di instagram . Grup kita adalah komunitas terdiri dari kumpulan orang yang peduli dengan kelangsungan alam, bahan yang tidak merusak ecosystem serta badan, kualitas kesehatan anak dan keluarga, dan pengembangan diri. Gabung dengan kita dalam perjalanan ini.
Want to start using the product? Click this to buy.
Feel free to ask me questions in whatsapp or DM in my instagram . Our group consists of people who care about sustainability, ingredients that do not harm ecosystem and our bodies, holistic wellness in kids and family, as well as self growth. Join us in this journey.