Mar 17, 2023 10:06 PM Central
Deny Sentosa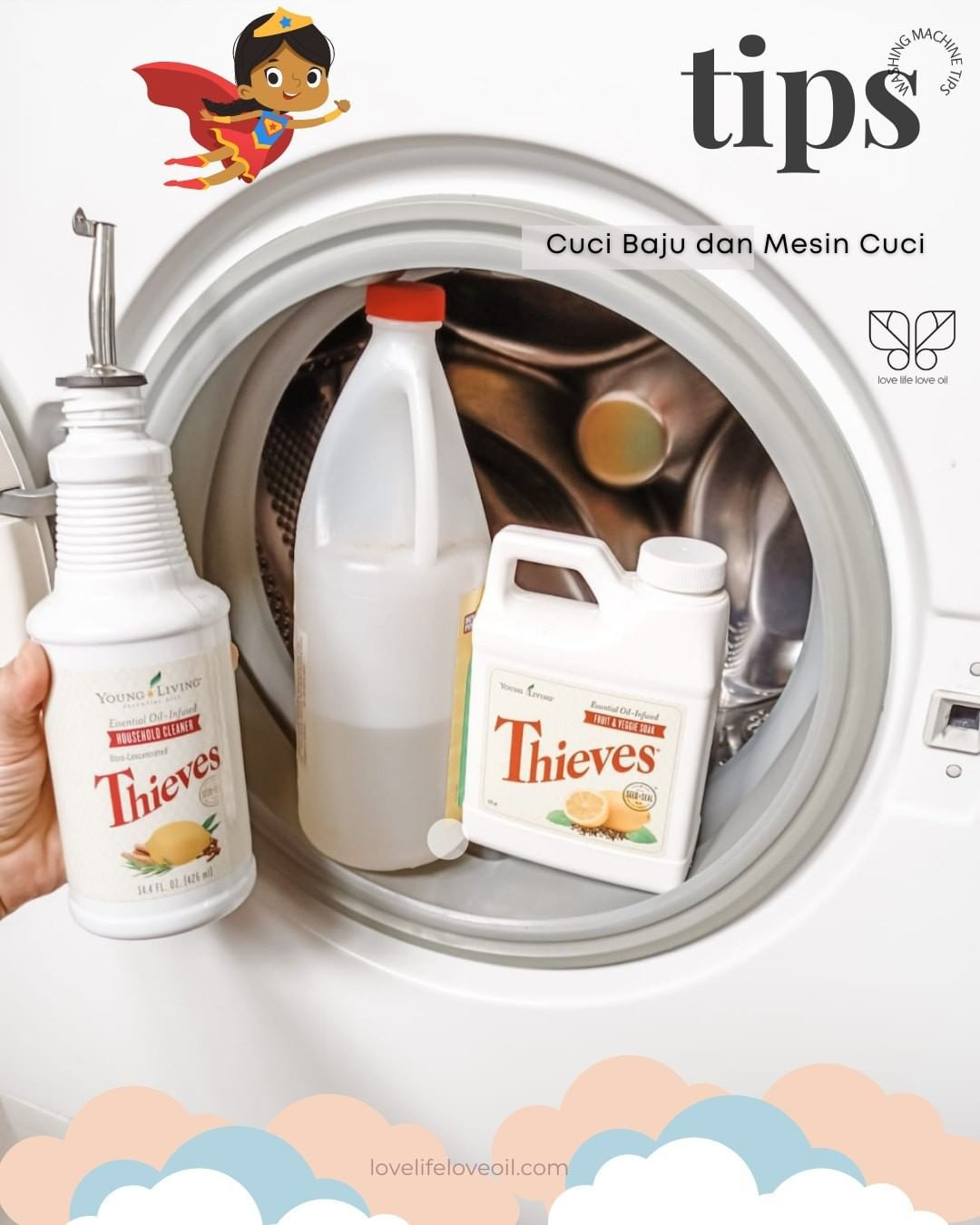 Tidak masalah, yang penting baju anak dan baju orang dewasa bersih dan bebas bahan kimia yang bisa menyebabkan ketidakseimbangan endokrin (paraben, SLS, synthetic fragrance, etc)
Saya suka bersin-bersin atau kepala jadi berat jika mencium wangi sintetik yang berlebihan. Itulah sebabnya saya sudah lama tidak pakai detergen dan softener merk komersial.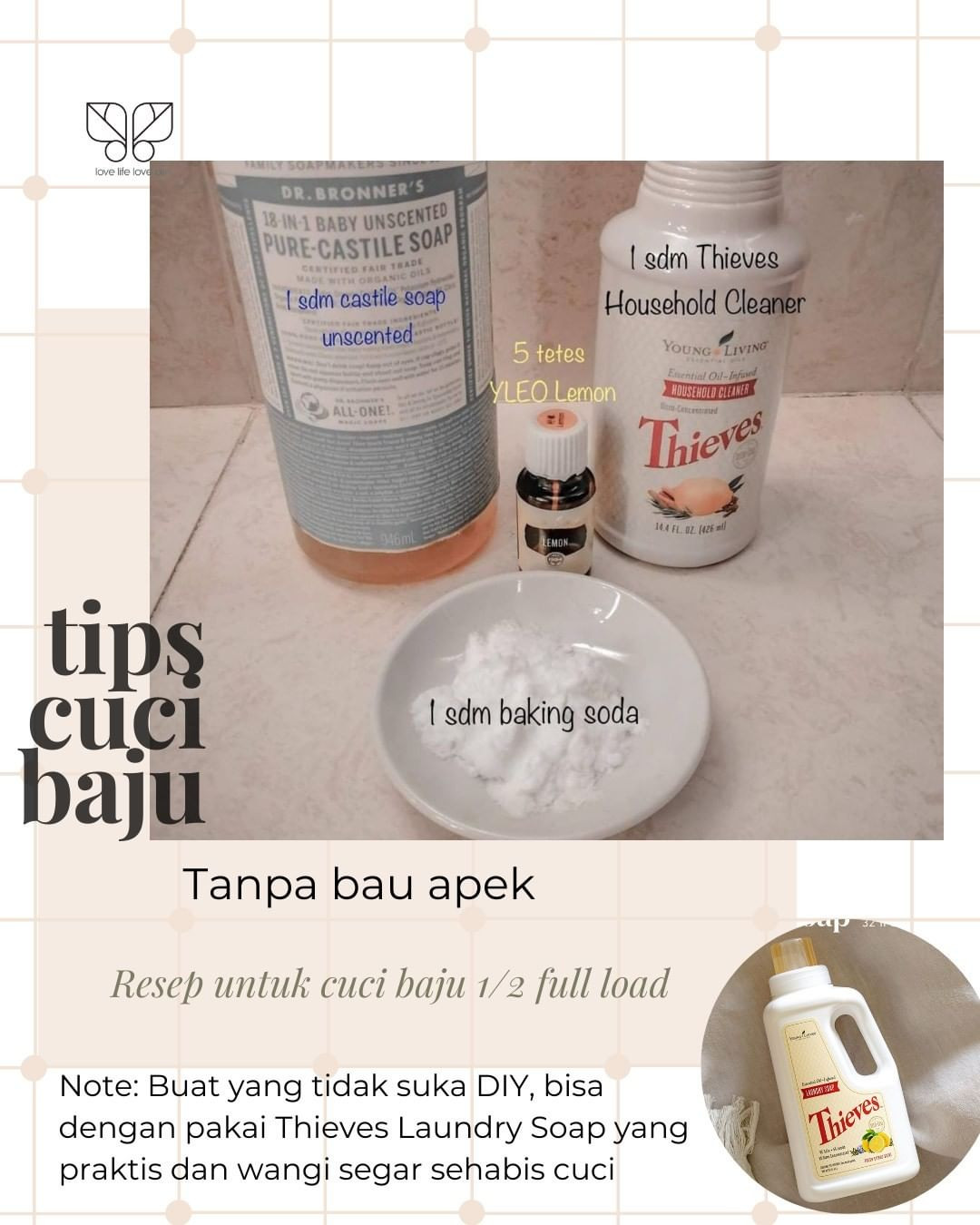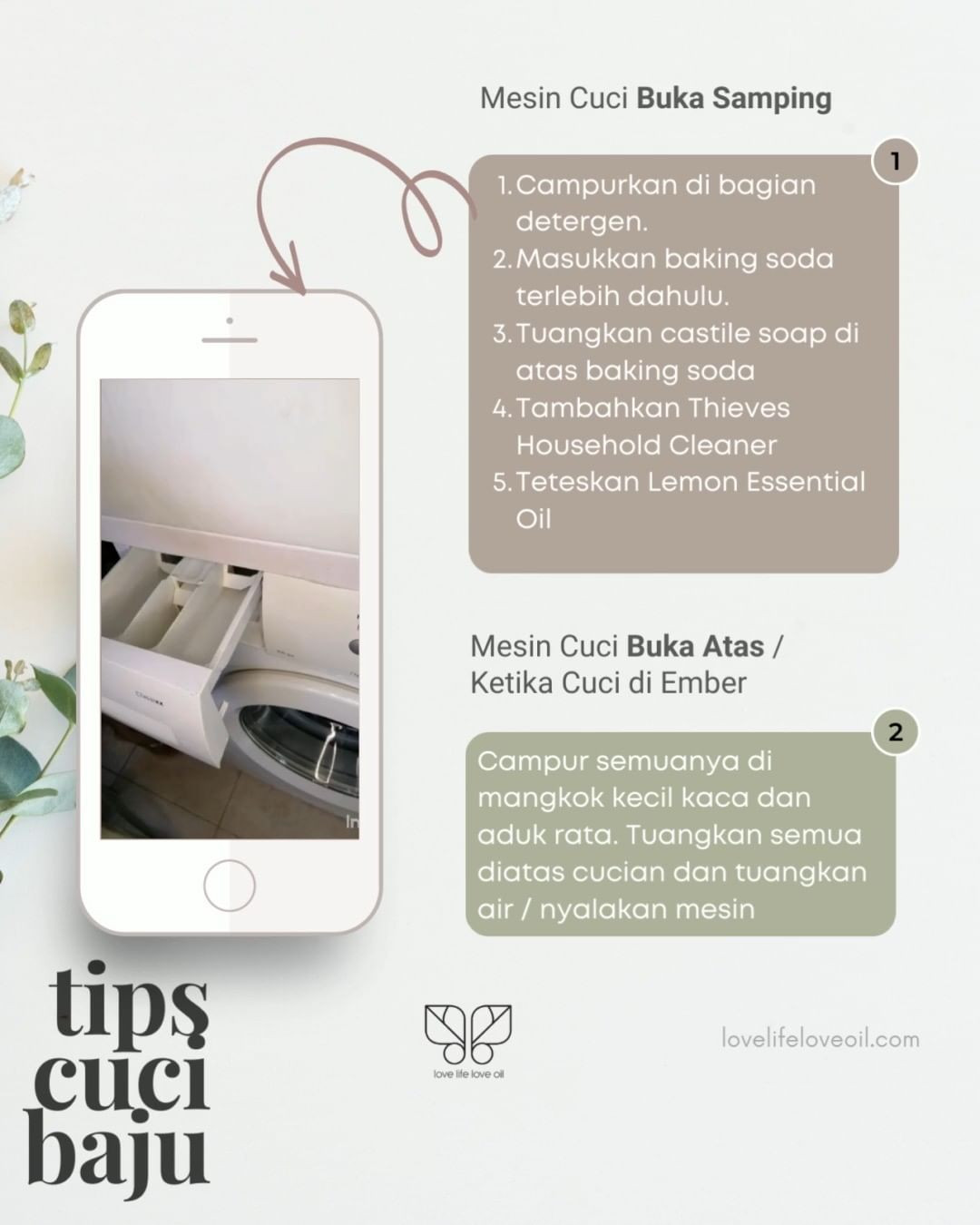 Detergen saya sekarang ada 2 macam:
DIY dengan resep seperti gambar di atas, untuk baju dewasa

Thieves Laundry Soap untuk baju anak (dengan beberapa baju saya yang diselipkan)
Softener? Ternyata bisa DIY lho.
DIY Fabric Softener
dari
Melissa Poepping
1 sdm
Young Living Conditioner of choice
10-20 drops of
Essential Oil of choice
50:50 Air distilasi = Vinegar
Namun, untuk lebih praktis saya pakai
Lavender Mint Conditioner
di slot Softener. Karena sangat kental, pakainya hemat. Saya campur 1 sdm conditioner di botol kosong, isi air, dan kocok supaya lebih cair sedikit, dan tuang ke slot softener. Baju sesudah dicuci jadi bersih, wangi segar mint.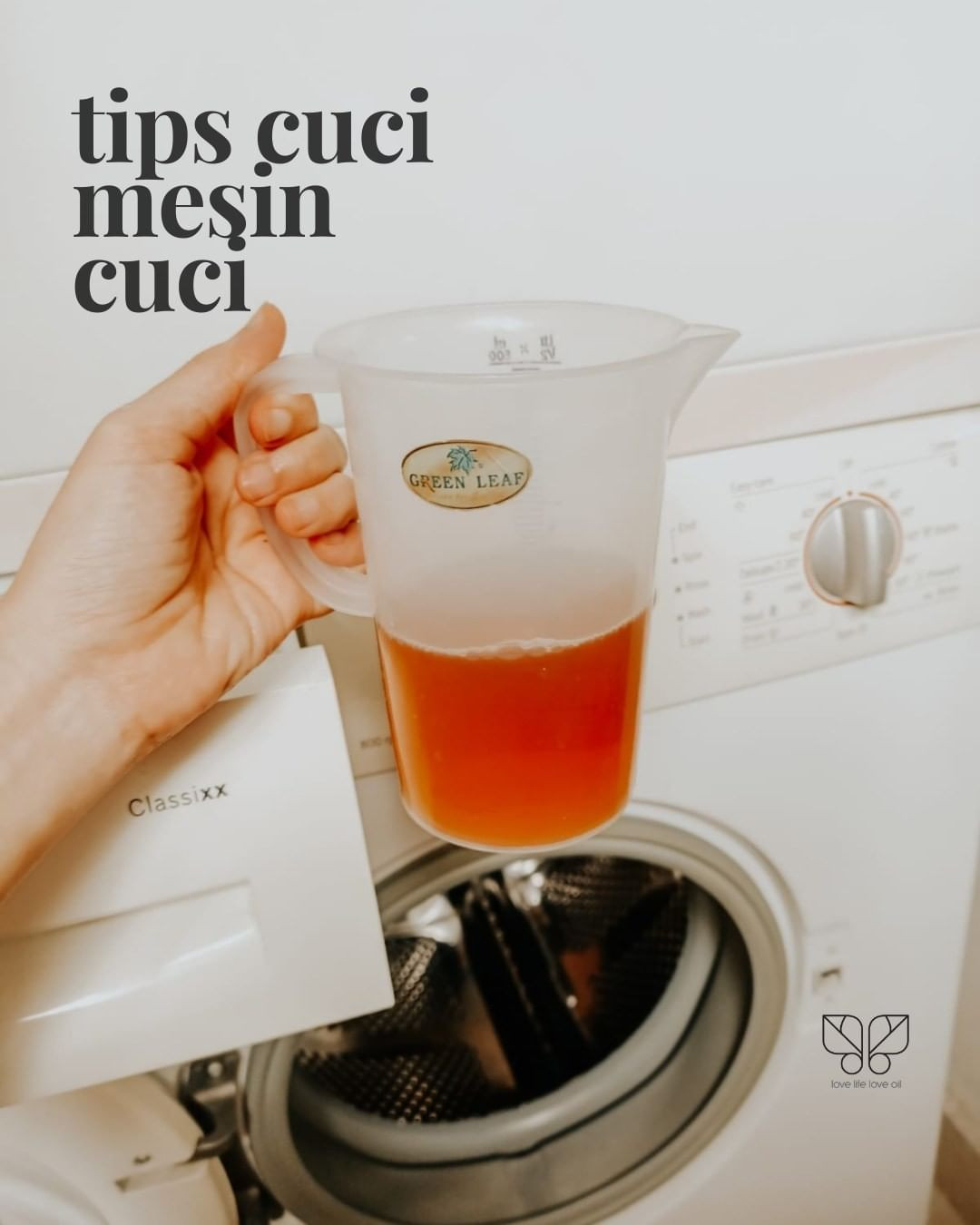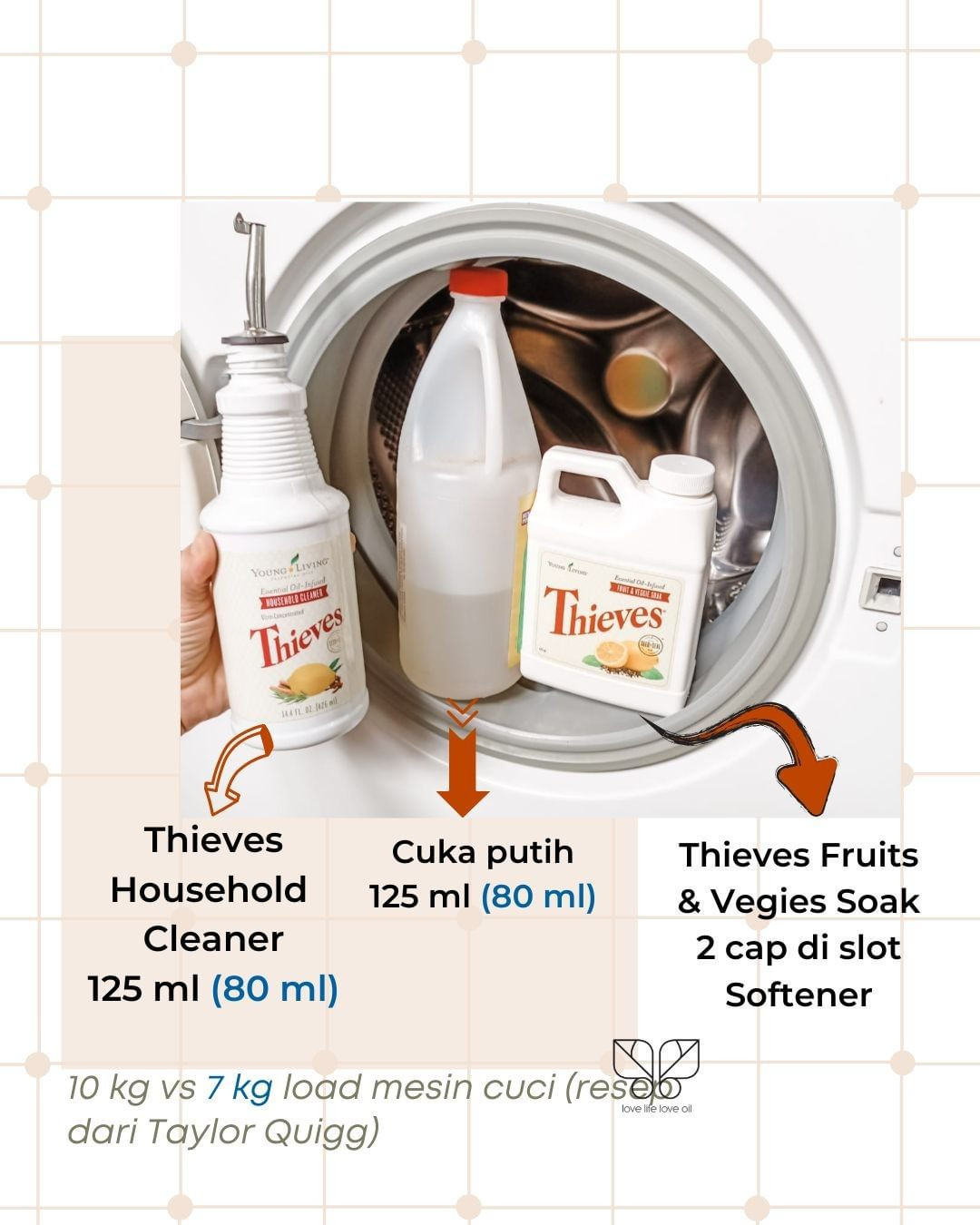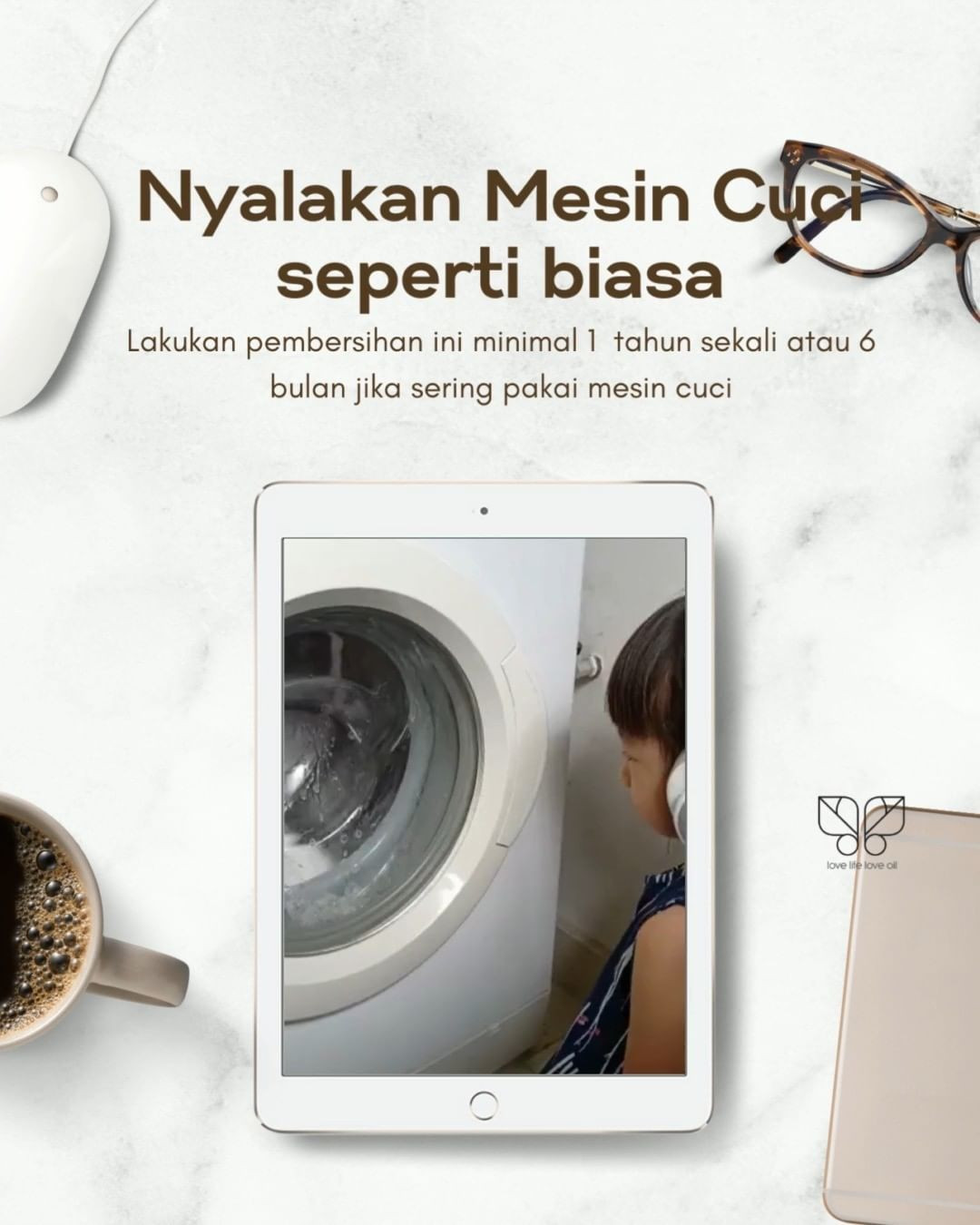 Mesin cuci juga perlu dibersihkan. Kalau tidak, nanti bajunya jadi ada noda/bercak hitam. Minimal 1 tahun 1 kali. Gambar di atas merupakan cara saya membersihkan mesin cuci.
Di sini ada produk
Thieves
yang mungkin teman-teman belum kenal.
Thieves Fruits & Veggies Soak
, ini memang untuk merendam buah dan sayur supaya bersih dari cairan kimia yang melekat. Produk ini mengandung enzim dan tentunya akan punya daya bersih yang kuat.
Mau bajumu bersih, wangi segar, dan tidak membuat iritasi kulit? Coba cuci baju dan bersihkan mesin cuci dengan cara-cara di atas, You can thank me later.
(Crown Diamond Leader #1415910)
Whatsapp (+62-821-7734-4515) disini
email: deny.sentosa@gmail.com
Sudah tidak sabar ingin pakai? Silakan klik disini.
Masih ingin tanya-tanya bisa whatsapp saya atau DM saya di instagram . Grup kita adalah komunitas terdiri dari kumpulan orang yang peduli dengan kelangsungan alam, bahan yang tidak merusak ecosystem serta badan, kualitas kesehatan anak dan keluarga, dan pengembangan diri. Gabung dengan kita dalam perjalanan ini.