Dec 25, 2015 04:30 PM Central
Deny Sentosa
ENGLISH
So after trying or reading about Young Living, you are ready to join as member! The reason why membership is required is explained here. I am so excited to help you in this journey. Here's step by step on how to fill in the form.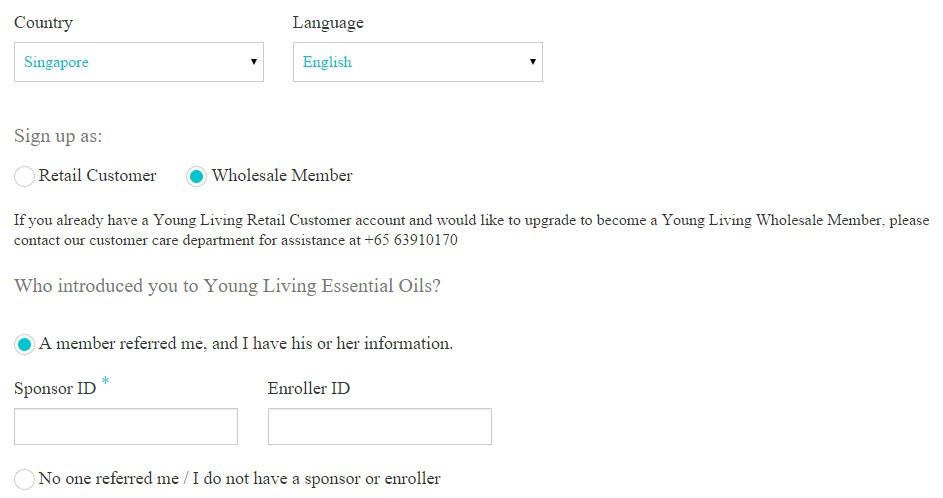 Note: If you are using the link below to sign up, the enroller and sponsor ID has been filled up for you with my member number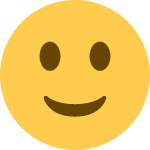 Choose your own country of residence. If you are unsure, please don't hesitate to contact me
NEXT

Sign up as

WHOLESALE

for normal member (Standard member) or recurring order. Please read here regarding difference in these two membership.
RETAIL CUSTOMER will be charged as retail price instead of member's price which is 24% OFF Retail Price.
NOW, the next thing is pretty important.


SPONSOR and ENROLLER


Who introduced you to YOUNG LIVING? I would like to emphasize how important it is to go back to person who introduced you or find someone you are comfortable with. Your progress, your love for oils and many things will be somehow related to your SPONSOR and ENROLLER.
I have few friends who lamented how they wish they could turn back time to choose proper Sponsor and Enroller.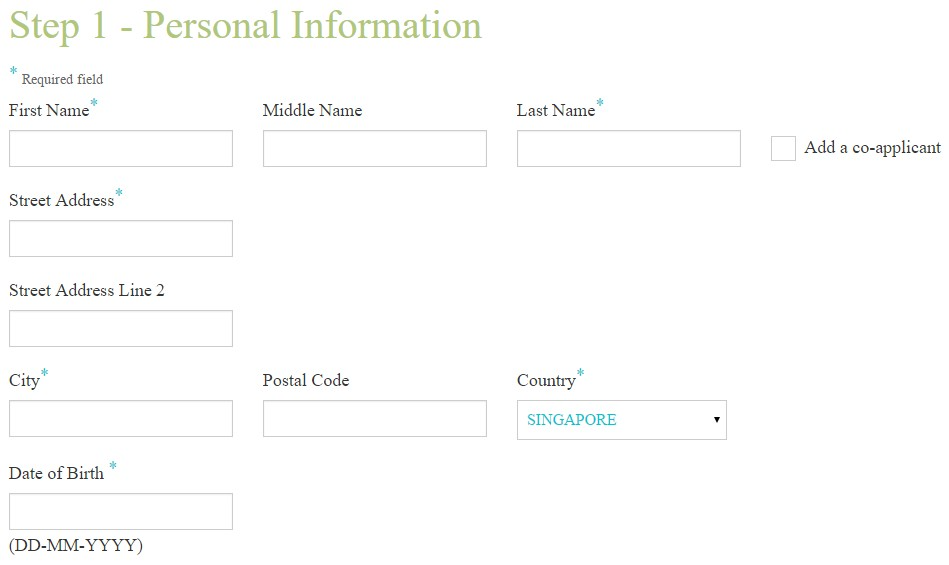 Above is pretty obvious.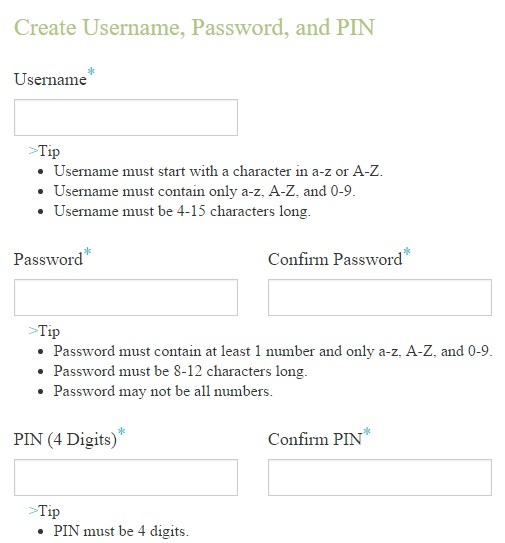 PLEASE PLEASE remember your username, password, and PIN! These are very important to verify your identity during ordering or livechat. Please note down in your agenda/book/elsewhere you often refer to. These are your personal stuff and should not be shared to others.

Above is the choice between recurring order (essential rewards) and standard/ regular order.
NO penalty
if you want to switch between recurring and regular order in the future (even many times switching is fine!). I PROMISE!
Sesudah mencoba atau membaca tentang Young Living, Anda tertarik untuk menjadi anggota! Kenapa perlu membership? Alasannya disini. Saya sangat gembira dengan keputusan Anda dan akan membantu dalam hal ini. Dibawah ini adalah cara mengisi formulir keanggotaan dari web.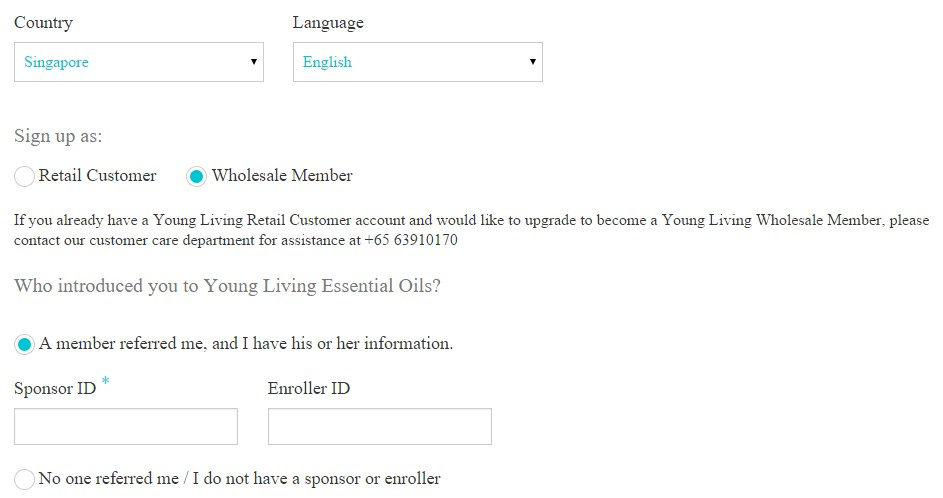 Note: Jika men-klik link dibawah, sponsor dan enroller sudah otomatis terisi dengan member ID saya.

Selanjutnya
Pilih "WHOLESALE" untuk member Standard ataupun Essential reward. Baca disini tentang perbedaan 2 keanggotaan ini.
RETAIL CUSTOMER akan dikenakan harga retail yang 24% lebih tinggi dari harga member WHOLESALE.
SELANJUTNYA, adalah hal yang sangat penting.
SPONSOR and ENROLLER
Siapa yang mengenalkan YOUNG LIVING kepada Anda? Saya sangat menganjurkan bahwa Anda selalu berbalik kepada orang yang mengenalkan YL atau yang Anda merasa nyaman untuk menjadi sponsor dan enroller anda. Perkembangan, rasa percaya diri dan banyak hal lain akan berhubungan dengan komunikasi anda dengan SPONSOR dan ENROLLER.
Saya mempunyai beberapa teman yang menyatakan bahwa mereka ingin ke masa lalu untuk mencari Sponsor dan Enroller yang tepat.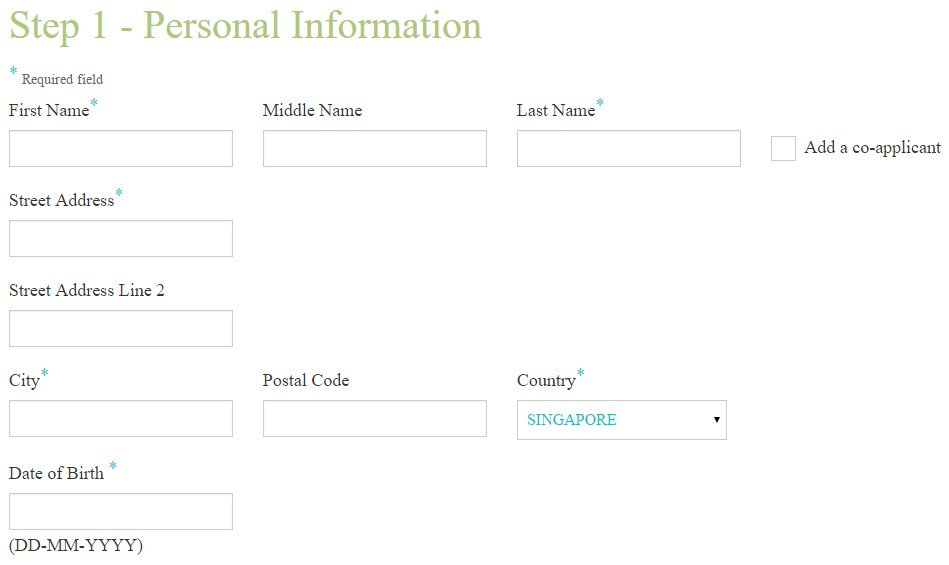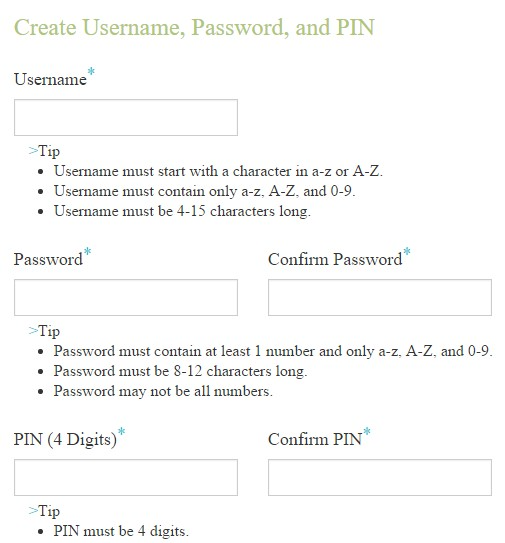 TOLONG diingat-ingat username, password, dan PIN anda! Hal ini sangatlah penting karena data ini diperlukan untuk verifikasi saat memesan orderan atau livechat. Data ini bisa dicatat di agenda atau tempat lain yang akan diingat jika diperlukan. Ini adalah data personal dan sebaiknya tidak dibagikan ke orang lain.

Diatas adalah pilihan antara Essential Rewards dan Regular/Standard order. Tidak ada penalti jika anda ingin mengubah dari essential rewards ke regular order atau sebaliknya (bahkan beberapa kali ganti pun tidak apa). JANJI!
PENTING!! Membership Young Living bersifat

INTERNASIONAL. Sponsor dan Enroller bisa berada di negara yang berbeda dengan calon member.

TIDAK ADA KETERBATASAN NEGARA
(Crown Diamond Leader #1415910)
Whatsapp (+62-821-7734-4515) disini
email: deny.sentosa@gmail.com
Sudah tidak sabar ingin pakai? Silakan klik disini.
Masih ingin tanya-tanya bisa whatsapp saya atau DM saya di instagram . Grup kita adalah komunitas terdiri dari kumpulan orang yang peduli dengan kelangsungan alam, bahan yang tidak merusak ecosystem serta badan, kualitas kesehatan anak dan keluarga, dan pengembangan diri. Gabung dengan kita dalam perjalanan ini.
Want to start using the product? Click this to buy.
Feel free to ask me questions in whatsapp or DM in my instagram . Our group consists of people who care about sustainability, ingredients that do not harm ecosystem and our bodies, holistic wellness in kids and family, as well as self growth. Join us in this journey.