Apr 19, 2018 04:38 AM Central
Deny Sentosa
#ANAK, #BACA, #BAYI, #ESSENTIAL, #KIDSCENTS, #LABEL, #LAURETH, #LAURYL, #MSM, #OIL, #PEDULI, #READ, #SAMPO, #SHAMPOO, #SLS, #SODIUM, #SULFAT, #SULFATE, #YOUNG LIVING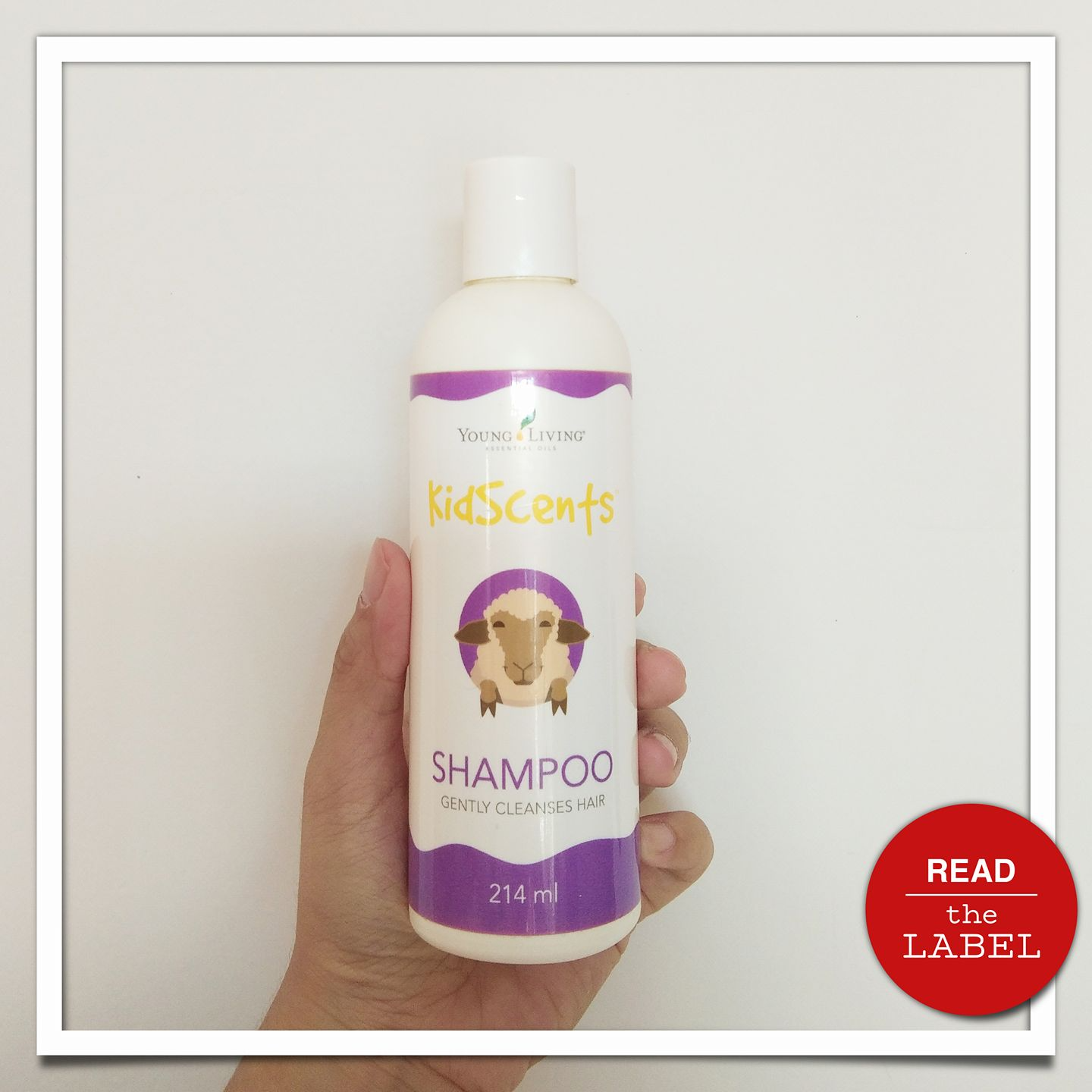 "MA.. SHAMPOO ADIK ISINYA APA SIH?"

Terkadang saya mengharapkan pertanyaan itu dari anak-anak saya.
Berharap mereka sekritis itu dan saya dipaksa untuk mencari tahu tentang isi dari shampoo ataupun produk apapun yang saya pakaikan ke mereka. BUT THEY DON'T!

Itulah kenapa menjadi tugas kita sebagai orang tua untuk memastikan apa yang masuk kedalam tubuh mereka,
bukan hanya makanan tapi semua jenis produk yang masuk melalui kulit lalu ke pembuluh darah & pencernaan itu AMAN!

Kandungan SLS (Sodium Laureth Sulfate) dalam shampoo termasuk shampoo bayi & anak-anak sudah menjadi rahasia umum. Bahkan untuk shampoo yang mengklaim "Hypoallergenic"pun menggunakannya. Padahal penggunaan SLS bisa menyebabkan iritasi pada mata & kulit.

Dan SLS hanya 1 dari beberapa bahan kimia berbahaya lainnya yang terkandung dalam 1 botol shampoo bayi & anak-anak.
Produsen mengklaim bahwa mereka menggunakan bahan tersebut dalam batas aman aka sedikit sekali. Tapi coba bayangkan, bayi saya keramas sehari dua kali, anak pertama saya keramas 1 hari sekali. Dan itu berulang setiap hari.

Jadi ingat pepatah "Sedikit demi sedikit lama-lama menjadi bukit".

Dan Shampoo hanyalah 1 produk dari sekian banyak produk yang kita gunakan sehari-hari yang mengandung bahan kimia didalamnya. So parents, be aware!

Saya memakaikan Kidscents Shampoo pada anak pertama saya ketika dia berusia hampir 4 Tahun. Dan saya sempat merasa, "Oh my, selama hampir 4 tahun ini sudah berapa banyak chemical yang saya taruh didalam tubuhnya.."
lalu ketika anak kedua lahir, saya masih memakaikan shampoo di luaran sana dengan slogannya "tidak pedih dimata.." selama 3 bulan. And I feel so stupid.

Karena sudah begitu terdoktrin di otak saya kalau bayi perlu shampoo seperti itu. Yes, Kidscents Shampoo memang sedikit pedih dimata, sedikit loh sedikit banget, (saya tahu karena saya pernah cobain) tapi waktu mereka masih bayi kan kita tidak memandikan mereka dengan cara langsung diguyur air semuka-mukanya. Kita akan sangat gentle menggunakan handuk kecil dan bisa di lap sehingga busanya tidak masuk mata. Dan ketika saya switch ke Kidscent Shampoo, saya juga menambahkan Rosemary Oil & Cedarwood Oil. Dengan harapan rambut anak bayi ini cepat tumbuh karena dia PLONTOS banget, dan rambutnya beneran tumbuh. *Yang mau buktinya bisa hubungi saya ya.

Tapi kan Kidscents Shampoo harganya mahal?? 1 botol Kidscent Shampoo saya bertahan 2 bulan untuk 2 anak. Bahkan bisa lebih kalau saya lagi rajin nyampurin sama air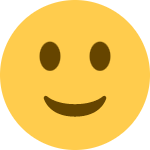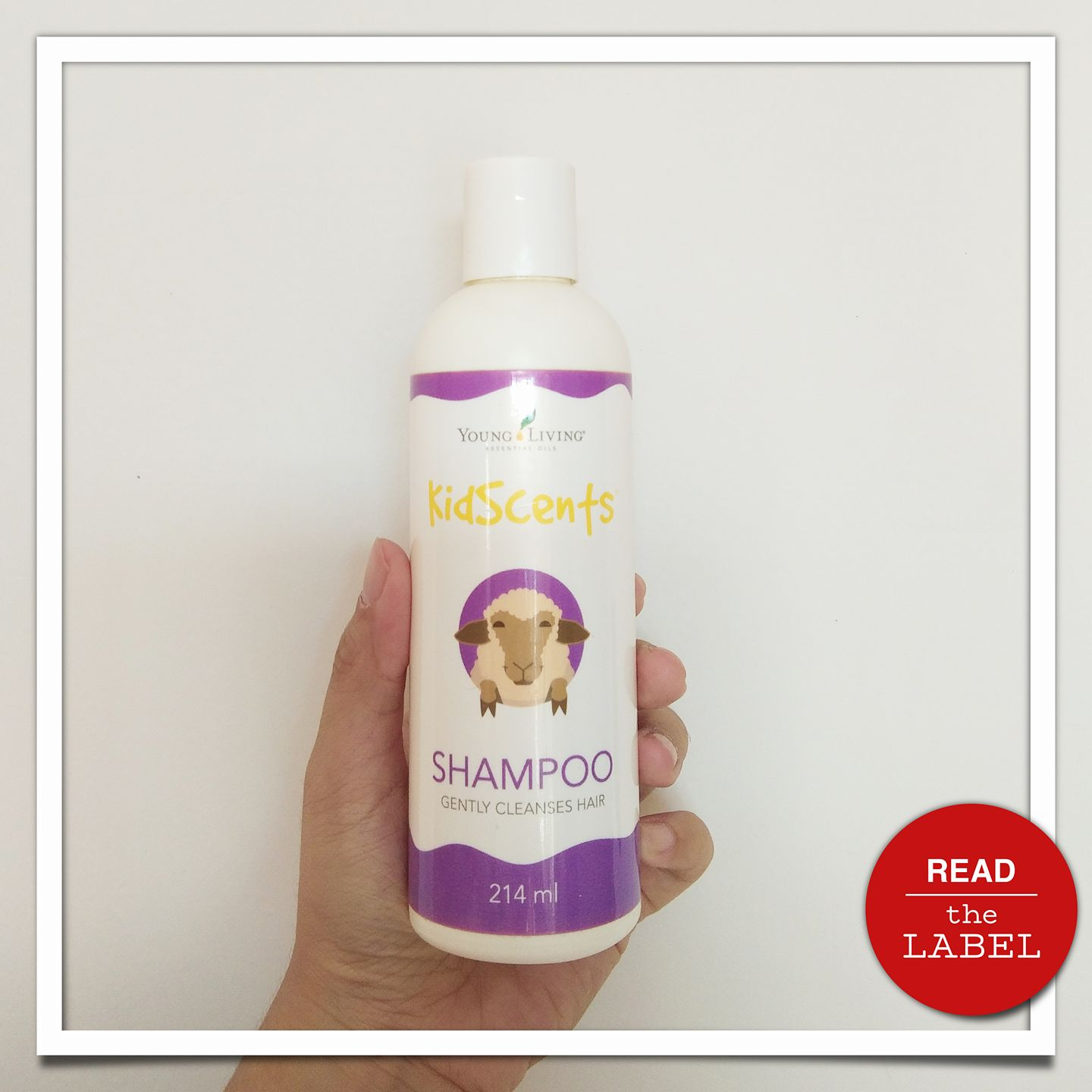 Parents, disaat kita memulai untuk

#bacalabel

#readthelabel

#pedulilabel

sesungguhnya kita sedang mengajarkan hal yang sama ke anak-anak kita. Dan anak-anak kita akan melakukannya ke anak-anak mereka. Dan kita memulai suatu generasi yang aware akan hidup sehat.

Jangan lama-lama, START NOW!

Berikut adalah Ingredients dari Kidscents Shampoo:
Deionized water, Declypolyglucose, Dimethyl sulfone (MSM), Chamomile (Anthemis Nobilis) Extract Aloe Vera (Aloe barbadensis leaf), Panthenol, Tocopheryl Acetate (Vitamin E), Orbignya oleifera seed oil, Echinacea purpurea extract, Kiwi seed (actinidia chinesis) oil, Simmondsia chinensis (Jojoba) seed oil, Citrus medica limmum (Lemon) extract, Vitis vinifera (Grape) seed extract, Dimethicone Copolyol Meadowfoamate, Tangerine (Citrus reticulata)†, Lemon (Citrus limon)†, and Blue Tansy (Tanacetum annum)†, Hyaluronic Acid, Wheat (Triticum Vulgare) Germ Oil, Keratin, Linoleic Acid and Linolinic Acid. †100% pure essential oil. Contains corn, gluten, soy, and coconut/palm ingredients
Diambil dari tulisan Paramita.
PS. Sayapun suka pake sampo ini karna rambut saya jadi lebih lembut dan halus.
(Crown Diamond Leader #1415910)
Whatsapp (+62-821-7734-4515) disini
email: deny.sentosa@gmail.com
Sudah tidak sabar ingin pakai? Silakan klik disini.
Masih ingin tanya-tanya bisa whatsapp saya atau DM saya di instagram . Grup kita adalah komunitas terdiri dari kumpulan orang yang peduli dengan kelangsungan alam, bahan yang tidak merusak ecosystem serta badan, kualitas kesehatan anak dan keluarga, dan pengembangan diri. Gabung dengan kita dalam perjalanan ini.