May 13, 2019 09:46 AM Central
Deny Sentosa
#AMBER, #AMETHYST, #BELIEVE, #BLUE LACE AGATE, #BRAIN POWER, #CITRINE, #CLARITY, #CLEAR, #CYPRESS, #ESSENTIAL OIL, #FORGIVENESS, #FRANKINCENSE, #FREEDOM, #GERANIUM, #GOLDEN, #GROUNDING, #HARMONY, #HEMATITE, #HONG KUAI, #IDAHO BLUE SPRUCE, #INSPIRATION, #JASMINE, #JOY, #LADY SCLAREOL., #LIVE WITH PASSION, #LIVE YOUR PASSION, #MOTIVATION, #NORTHEN LIGHTS BLACK SPRUCE, #QUARTZ, #RELEASE, #RHODONITE, #ROSE, #SACRED, #SACRED MOUNTAIN, #SANDALWOOD, #SARA, #SIGILITE, #TIGER EYE, #TRANSFORMATION, #TRAUMA LIFE, #VALOR, #WHITE ANGELICA, #YOUNG LIVING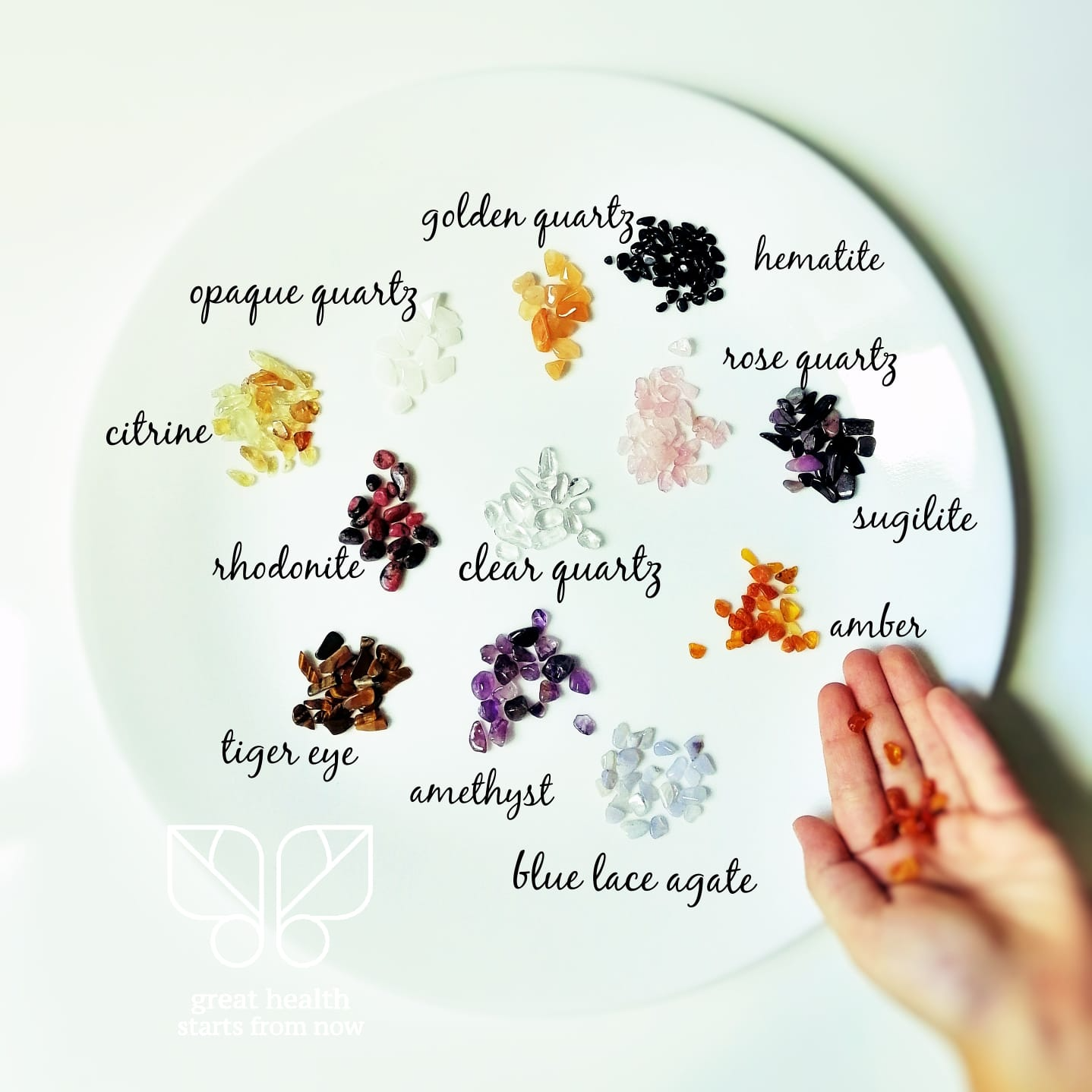 • Fun Facts tentang kristal • (credit to @bibibabubi ) •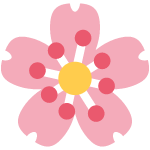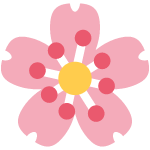 Dalam jam tangan bisa ditemukan kristal. Kristal dipakai untuk regulasi mekanisme jam, makanya ada istilah "quartz movement". Clear quartz vibrasi sebanyak 32768 kali dalam 1 detik dan memastikan jam anda selalu tepat waktu!(yang gak ada kristal, jamnya dari jam karet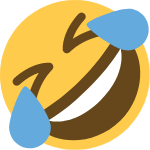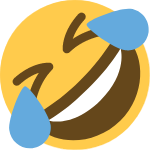 ). Jam kualitas tinggi memakai sapphire.
•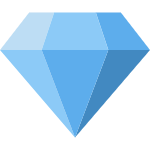 Kristal bisa menyimpan "data" emosi, energi, dan pikiran. Ketika kita memegang kristal dan meditasi atau memikirkan hal2 tertentu, kristal akan merespon. Ketika beli kristal, staff toko akan menaruh di "mangkok kristal" untuk reset "data" dan membersihkan energi sebelum kita memakai kristal tersebut.
•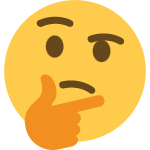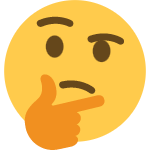 zaman ibu dan nenek kita, banyak orang Chinese memakai gelang Jade. Semakin dipakai, semakin cantik dan makin terang warnanya. Orang Chinese percaya bahwa energi kita atau qi diserap oleh Jade dan menjadikannya demikian. Apalagi jika melakukan Tai Qi, Jadenya akan makin bersinar! [Insider story! Saya punya teman yang memakai kalung liontin Jade sejak kecil. Warna semakin berubah dengan waktu pemakaian. Dan ketika dia hampir kena musibah, liontinnya retak. Artinya Jade tersebut melindungi dia dari musibah]
•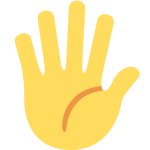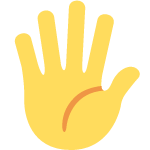 ketika memilih kristal, sentuh dan pegang dan biarkan intuisimu jalan. Jika merasa ketertarikan atau tidak suka secara mendalam, GOOGLE fungsinya Kalian akan amaze bahwa kristal tersebut adalah kristal yang tepat untuk kalian!

Bulan lalu, saya ditarik ke toko kristal sama @kaimoment dan @norceputri . Dari dulu, saya suka kristal, apalagi yang kalau kena cahaya jadi bagus kilap2nya (Swarovski, anyone?). Saya juga suka cari kristal yang korespon dengan bintang saya dan bulan lahir dari dulu. Dan saya mulai tertarik lagi setelah diberi resep blend eo dan penulisnya memakai Citrine. Selidik punya selidik, ternyata Citrine itu simbol Abundance. Woohooo langsung kepikiran mau kasih leader2 saya donk.

Dalam dunia kristal, clear quartz mempunyai fungsi untuk menambah efek positif. Seperti Copaiba di dunia essential oil. Berikut penjelasan secara singkat tentang kristal yang di foto (sebagian ditranslasi dari tulisan Faith Teo)
CLEAR QUARTZ
Ini untuk amplifikasi segala jenis oil. Clear quartz juga menjernihkan pikiran dan membersihkan dari pikiran negatif. Kristal ini MASTER dari semua healing kristal. Jadi bisa tambahkan clear quartz dengan kristal lain + oil kalian
Oil rekomendasi – SEMUA! Believe, Clarity, Transformation juga pilihan bagus.
GOLDEN QUARTZ
Mirip seperti Clear Quartz dan membantu penyembuhan segala sisi – mental, emosi, fisik dan membuat badan lebih sensitif akan apa yang diperlukan untuk penyembuhan.
Oil rekomendasi – Sacred Mountain, White Angelica, Idaho Blue Spruce, Northern Lights Black Spruce, Sacred Frankincense.
ROSE QUARTZ
The crystal of love! Self love, romantic love, any kind of love.
Rekomendasi Oil – Joy, Jasmine, Rose, Lady Sclareol.
AMETHYST
Menenangkan ketika dalam kesedihan, menambah kreativitas, passion dan intelligence. Membantu supaya intuisi dan proses pemikiran lebih tajam
Rekomendasi Oil – Trauma Life, Live Your Passion, Inspiration, Frankincense, Motivation.
AMBER
Jaman anak saya yang gede dulu, heboh dengan kalung amber yang katanya bisa untuk bantu teething pain. Saya tidak ada sih karena untungnya anak saya ok aja. Amber sebenarnya adalah resin. Membantu mengurangi sakit dan ketidaknyamanan DIMANA SAJA.
Oil Rekomendasi – Compliance issue teman2, jadi cek apps atau buku ya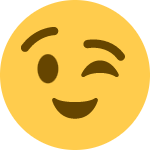 CITRINE
Kristal yang menstimulasi mental dan bantu fokus. Membawa kebahagiaan dan positif dalam kehidupan dengan menghilangkan energi dan tanda2 negatif. Citrine mengubah energi negatif ke positif. Ini adalah kristal yang membawa Abundance, prosperity!
Rekomendasi Oil – Abundance, Brain Power, Clarity, Joy, Live With Passion
SUGILITE
Untuk emosi positif menghilangkan stres sehingga pikiran tenang dan penyembuhan secara emosi. Ini adalah kristal untuk forgiveness dan freedom. Bagus untuk crown chakra
Rekomendasi Oil – Jasmine, Forgiveness, Freedom.
RHODONITE
Kristal yang berguna untuk memroses dan menghilangkan emotional pain. Membersihkan luka masa lalu, perasaan abusive dan sikap yang mencelakakan diri sendiri. Menghilangkan kebencian, kemarahan dan membuat bisa melihat dari dua sisi.
Rekomendasi Oil – Geranium, SARA, Release.
HEMATITE
Kristal ini mempunyai energi grounding yang tinggi. Hematite chips jarang ditemukan. Mempunyai efek menenangkan dan membuat nyaman, membantu untuk konsentrasi dan fokus. Anak saya suka memegang batu ini. Katanya membuat hangat karena ini juga membantu sirkulasi.
Rekomendasi Oil – Frankincense, Grounding, Cypress.
BLUE LACE AGATE
Ini adalah kristal untuk komunikasi, membantu buat yang susah mengeluarkan opini supaya didengar dan memberikan kepercayaan diri untuk menyatakan kebenaran
Rekomendasi Oil – Valor, Hong Kuai
TIGER EYE
Kristal ini membantu melepaskan ketakutan dan stres; juga membantu keseimbangan dan harmoni. Menstimulasi aksi nyata dan membantu menbuat keputusan dengan baik tanpa dikaburkan dengan emosi
Rekomendasi Oil – Sandalwood, Clarity, Harmony
‐—————
Apa kristal favorit teman2?
(Crown Diamond Leader #1415910)
Whatsapp (+62-821-7734-4515) disini
email: deny.sentosa@gmail.com
Sudah tidak sabar ingin pakai? Silakan klik disini.
Masih ingin tanya-tanya bisa whatsapp saya atau DM saya di instagram. Grup kita adalah komunitas terdiri dari kumpulan orang yang peduli dengan kelangsungan alam, bahan yang tidak merusak ecosystem serta badan, kualitas kesehatan anak dan keluarga, dan pengembangan diri. Gabung dengan kita dalam perjalanan ini.