Nov 18, 2015 06:45 PM Central
Deny Sentosa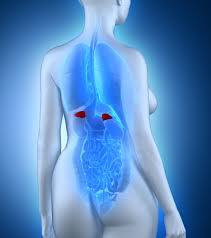 ENGLISH
I just learnt a very valuable and detailed lesson on female hormones and how stress, medicines, and commercial household products disrupt hormonal system which in turns will create bigger problems in the future!
First thing first, ditch WHEAT and commercial household products.
WHEAT disrupts brain function. Hyperactivity? Probably caused by wheat consumption.
Commercial household products such as cortisol creams, cosmetics with parabens, plastics, chemicals in cleaning materials, fabric softener, etc. disrupts our hormones. And there is COW's milk. Have you ever wondered why now many allergies are more and more often happened?
What's the complications on using these products? Endometriosis, breast cancer, PCOS, infertility, prostate cancer, testicular cancer, osteoporosis, thyroid disorders, diabetes, obesity, autoimmune disorders, asthma, autism, ADD/ADHD.

Now, let's talk about estrogen. Estrogen is a stress hormone. When you are stressed, your body produced estrogen. To balance it, you need 30x more Progesterone. Liver helps to process hormones through secondary metabolism. Chemical/ synthetic substance in the body can lead to liver's overwork. When liver is overworked, there's excess Estrogen.
Let's talk about heavy period. Why do some women have that? Because the body tries to get rid of EXCESS Estrogen! Severe cramping is a sign that body is having hard time processing excess hormones in the system. The only organ that can process this is LIVER.
But liver often destroyed by pain medications (the ones you are told to take to minimize the pain of the cramps)!
Acne in teenagers can be signs of WHEAT allergy. But sometimes, we're given birth control pills for acne and pain. Do you know that the pills work by open the uterus up so that the body would reabsorb the blood? It's roundup toxic to the liver.

Support liver by eating vegetables, such as broccoli, Brussel sprouts, etc. Some recommended YL essential oils and products are Helichrysum essential oil, Celery Seed essential oil, Coriander essential oil, JuvaTone capsules, etc.
Support adrenal with good fats and YL products (Nutmeg essential oil, EndoFlex essential oil, Joy essential oil, En-R-Gee essential oil). For details, please visit https://greathealthstartsfromnow.wordpress.com/…/lets-talk…/
I will talk more about pregnancy and postpartum next time.
INDONESIAN
Beberapa hari lalu, aku baru nonton video tentang kesimbangan hormon wanita. Stres, obat2an dan produk rumah tangga yang dibeli di supermarket bisa mengganggu fungsi hormon yg normal.
Beberapa hal yang bisa dilakukan adalah hindari GANDUM (tepung2, roti, dsb) dan produk rumah tangga komersil.
GANDUM mengganggu fungsi otak yang normal. Hiperaktivitas? Kemgknan disebabkan oleh konsumsi gandum.
Produk komersil seperti krim cortisol, kosmetik yang mengandung paraben, plastic, zat2 kimia di produk pembersih, cairan pelembut pakaian, dsb merusak hormon kita. Belum lagi susu yang terbuat dari sapi. Pernahkah berpikir, kenapa di zaman sekarang, alergi sering sekali terjadi?
Apa komplikasi dari penggunaan produk2 ini? Endometriosis, kanker payudara, PCOS, tidak punya anak, kanker prostat, kanker testis, osteoporosis, gangguan tiroid, diabetes, obesitas, penyakit autoimun, asma, autis, ADD/ADHD.
Sekarang, kita bahas Estrogen. Estrogen adalah hormon yg diproduksi dikala stress. Untuk mengatasi ini, diperlukan Progesterone. Tapi bukan 1 banding 1, melainkan 1 banding 30. 30x Progesterone buat mengatasi 1 Estrogen. Liver (hati) kita bisa memproses hormon melalui metabolismenya. Tetapi, zat2 kimia dan buatan di dalam badan bisa menyebabkan hati kita kerja terlalu keras. Kalau hati kerja terlalu keras, ada kemungkinan kelebihan Estrogen karena hati sudah tidak bisa memproses Estrogen buat dibuang dari badan.
Kenapa wanita bisa punya menstruasi yang banyak dan deras? Hal itu disebabkan karena badan kita berusaha untuk membuang KELEBIHAN Estrogen. Sakit perut di kala menstruasi adalah tanda2 badan kita susah untuk memproses kelebihan hormon di sistem kita. Organ yang bisa proses adalah HATI. Tapi sering kali, HATI dirusak oleh obat2an penahan sakit (yang sering disarankan untuk dikonsumsi ketika lagi sakit perut dikala menstruasi)!
Jerawat di remaja menunjukkan kemungkinan alergi gandum. Tetapi kita sering diberikan obat penahan sakit dan pill KB buat mengontrol jerawat dan sakit. Tahukah kalian kalau pill tersebut kerjanya adalah membuka rahim supaya badan kita bisa menyerap kembali darah yang harusnya dikeluarkan oleh badan? Hal ini menyebabkan racun kembali ke HATI.
Jadi apa yang mesti dilakukan?
Hindarin obat2an berlebihan dan hal2 yang berhubungan dengan hormon buatan.
Tunjang fungsi hati dengan
– memakan sayur2an seperti brokoli, bayam, dsb.
– Pakai YL produk seperti pelembab, sabun, sampo, Thieves household cleaner, dsb sebagai pengganti produk komersil. Apa yang bersentuhan dengan kulit, akan diserap oleh badan.
– Pakai Helichrysum essential oil, Celery Seed essential oil, Coriander essential oil, JuvaTone capsules, etc. buat menunjang fungsi HATI
Adrenal kita juga mesti ditunjang. Adrenal bekerja bersama2 dengan HATI buat menyeimbangkan hormon di badan kita. Tunjang Adrenal dengan memakan makanan dengan lemak bagus (seperti alpokat), Nutmeg essential oil, EndoFlex essential oil, Joy essential oil, En-R-Gee essential oil, dsb. Detil lebih lanjut soal adrenal, bisa dilihat disini.
https://greathealthstartsfromnow.wordpress.com/…/lets-talk…/
Topik selanjutnya adalah soal kehamilan dan post kehamilan.
(Crown Diamond Leader #1415910)
Whatsapp (+62-821-7734-4515) disini
email: deny.sentosa@gmail.com
Sudah tidak sabar ingin pakai? Silakan klik disini.
Masih ingin tanya-tanya bisa whatsapp saya atau DM saya di instagram . Grup kita adalah komunitas terdiri dari kumpulan orang yang peduli dengan kelangsungan alam, bahan yang tidak merusak ecosystem serta badan, kualitas kesehatan anak dan keluarga, dan pengembangan diri. Gabung dengan kita dalam perjalanan ini.
Want to start using the product? Click this to buy.