Apr 16, 2018 04:33 AM Central
Deny Sentosa
#ART, #BACA, #BAHAN, #ENDOCRINE, #ENDOKRIN, #ESSENTIAL, #ESTROGEN, #FACE, #FORMALDEHYDE, #INTENSIVE, #LABEL, #LIGHT, #MOISTURIZER, #OIL, #PARABEN, #PELEMBAB, #READ, #STEROID, #YOUNG LIVING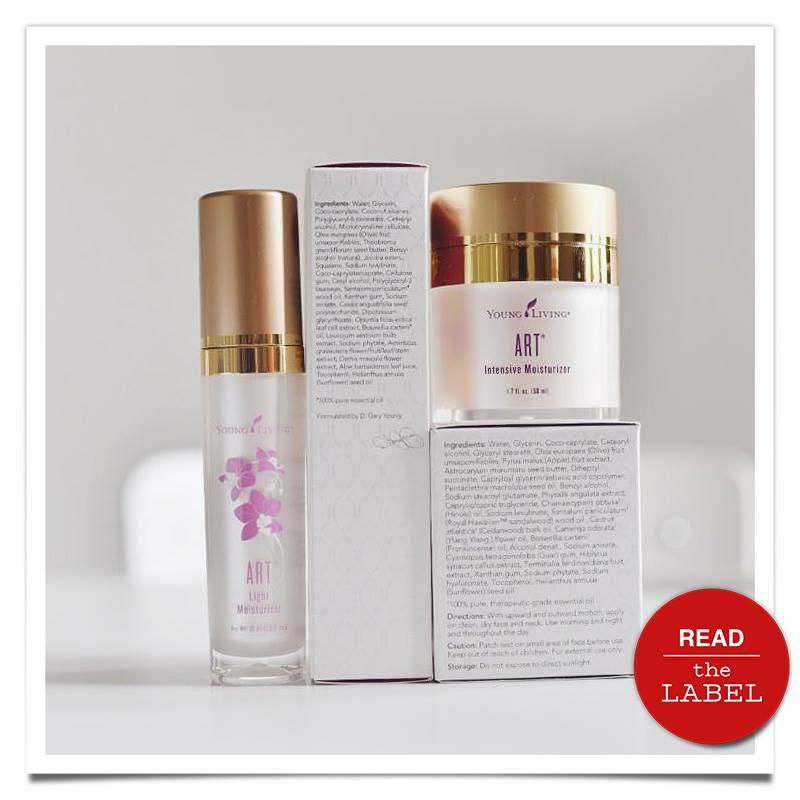 Jaman dulu aku selalu berpikir bahwa pake moisturiser atau any kind of skin care tuh apa aja boleh yg penting cocok sama jenis kulit, yang penting: hasil akhirnya cepet, enak dipake. Lebih dewasa dikit mulai sadar bahwa apa yang hasilnya "cepet" belum tentu baik, malah berbahaya karena sering ada kandungan yang sifatnya adiktif aka ketergantungan, dan side effect jangka panjangnya engga banget. Jadi aku mulai concern pada beberapa tulisan pada label di balik skin care. Tapi kemudian sadar bahwa wow ternyata skin care yg notabene terkenal sekalipun ternyata ada aja ingredients nya yang berbahaya.

Anyway, intermeso dulu nih… Satu hari, masih belum lama ini, aku pernah masuk ke sebuah klinik kecantikan yang cukup terkenal di Jakarta, iseng aja sih karena mau coba perawatan muka. Seumur hidup aku ga pernah masuk klinik kecantikan untuk perawatan apapun, jadi aku pikir why not coba aja. Ketika ketemu representative nya, aku tanya tentang ingredients apa yang dipakai oleh produk yang mereka tawarkan. Aku alasannya sih alergi (iya dong, alergi bahan beracun hehehe), tapi bener-bener lho they just doesn't want to explain apapun, padahal aku cuma nanya ingredients like yang sering ditulis di label aja, because I wanna know if they include steroids or else. So I walk out & decide ga akan coba dan semakin aware bahwa banyak orang yang jualan tanpa transparansi (bukan minta resep lho), dan itu serem banget.

Back to moisturiser, karena mata lelah baca tulisan kecil-kecil pada each label, aku decide untuk coba rangkaian produk moisturiser nya YL, beberapa yang aku coba adalah: Art Light Moisturiser, Art Intensive Moisturiser, Sheerlume Brightening Cream, Boswellia Wrinkle Cream, Sandalwood Moisturizing Cream. But let start from these two yang paling banyak dipakai.

Di foto ada detail ingredients pada ART Light Moisturiser dan Art Intensive Moisturiser.
Art Light Moisturiser dipakai untuk yg kulitnya normal dan cenderung berminyak.
Art Intensive Moisturiser dipakai utk mature skin, yaitu usia yang sudah 30 tahun ke atas dimana produksi minyak pada kulit sebagian orang sudah berkurang.
Personally I use both, mostly ART Intensive, tp kalo lagi dalam kondisi tertentu wajah agak berminyak, atau lagi pakai produk YL lainnya sehingga udah cukup kandungan moist nya, I use ART Light, so I have both of these di rumah. Tapi if you wanna choose one only, pick sesuai info di atas yang memudahkan.
Pada foto paling bawah adalah ingredients yang aku temukan pada salah satu moisturiser yang dijual di pasaran. Aku underline 3 ini; Ethylparaben, Methylparaben, Propylparaben. I believe PARABEN itu udah ring the bell pada BANYAK sekali orang. Tapi you won't believe betapa banyaknya paraben ini masih dipakai oleh A LOT of skincare products such as: moisturiser, lotion, body cream, hair care products, shaving cream (hello, male! hayo para pria rajin baca label juga yahhh), pasta gigi, and yeah: make up. So, just read the label.
S I D E E F F E C T S
of Parabens:
1. Ketidak seimbangan pada sistem endoktrin
Underline this: bila mama dan papa nya mengalami ketidak seimbangan pada sistem endoktrin yang disebabkan dari parabens, maka anak-anak dan infant yang dilahirkan dari si mama / papa memiliki kemungkinan akan mengalami masalah pada perkembangan, disfungsi pada sistem imunitas, masalah pada konsentrasi dan belajar, dan pada akhirnya bermasalah pada reproduksi. So it not just US, but also our children atau anak-anak di masa depan.
2. Penuaan dini
Ironis ya, padahal produk ini digunakan untuk mempercantik kulit secara cepat, tapi long term nya malah memberikan efek penuaan dini.
3. Efek Pseudo-Estrogen
Paraben beraksi seperti estrogen (mimic estrogen), dan kalo yg udah paham pasti tau apa pun yg mimic estrogen, aka estrogen palsu, akan memicu breast cancer.
4. Male Reproductive Effects
Again, hellooo male! Paraben bisa mengakibatkan penurunan level testosterone, dan jumlah sperma. Check your shaving creams and your shower gels, males.
Untuk lebih mempermudah, ini beberapa ingredients lain yang harus diperharikan khusus nya pada moisturisers:
Butylated hydroxytoulene (BHT)
Octamethylcyclotetrasiloxane
Ethylhexyl methoxycinnamate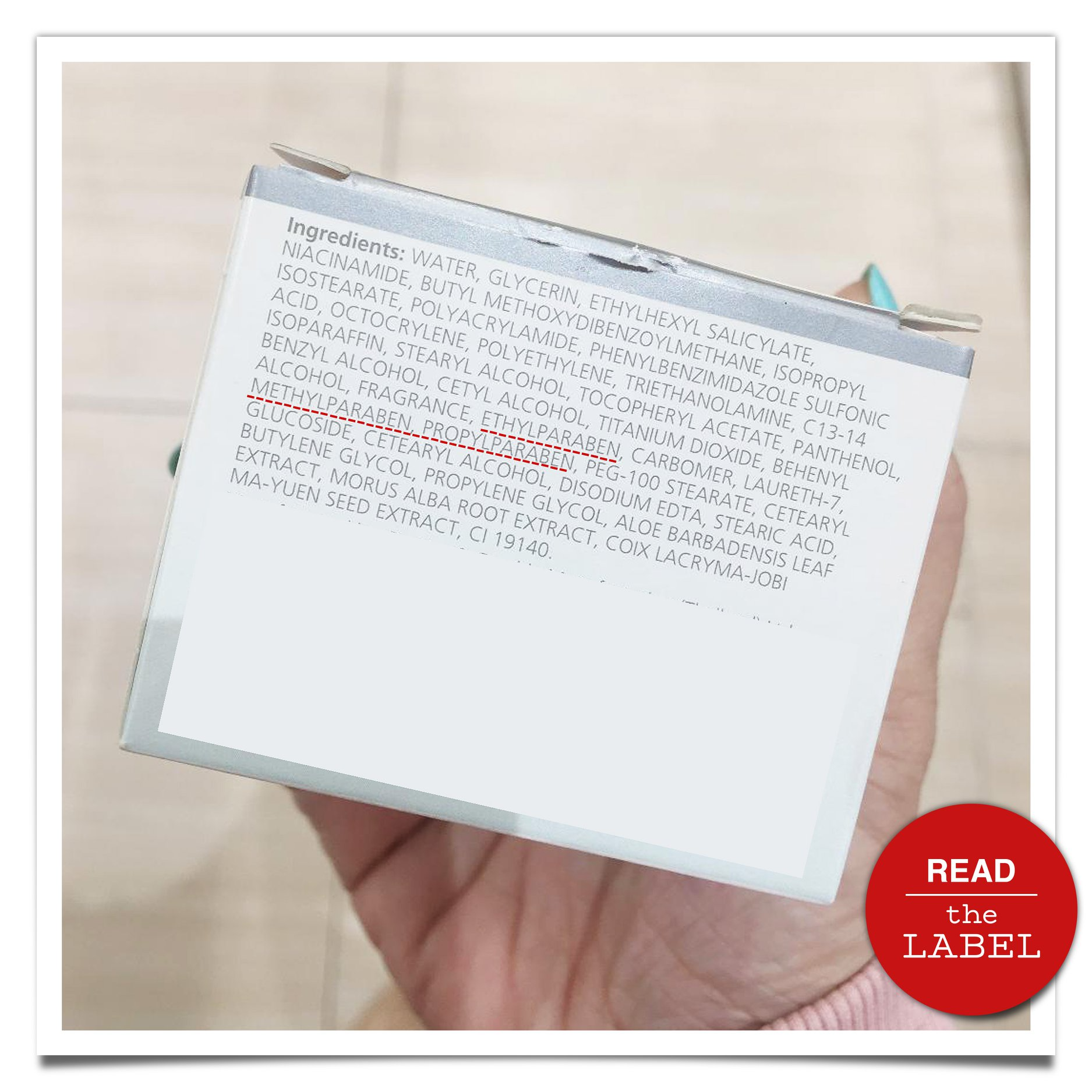 Read before buy, okay?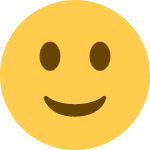 @kittydesigns of @cerita.oil
(Crown Diamond Leader #1415910)
Whatsapp (+62-821-7734-4515) disini
email: deny.sentosa@gmail.com
Sudah tidak sabar ingin pakai? Silakan klik disini.
Masih ingin tanya-tanya bisa whatsapp saya atau DM saya di instagram . Grup kita adalah komunitas terdiri dari kumpulan orang yang peduli dengan kelangsungan alam, bahan yang tidak merusak ecosystem serta badan, kualitas kesehatan anak dan keluarga, dan pengembangan diri. Gabung dengan kita dalam perjalanan ini.