Nov 18, 2015 06:51 PM Central
Deny Sentosa
#ADRENAL, #ALAMI, #ASAM FOLAT, #BIRTH CONTROL, #CONTRACEPTIVE, #FOLATE, #FOLIC ACID, #IMBALANCE, #KEGUGURAN, #KONTRASEPSI, #MISCARRIAGE, #NATURAL, #POSTPARTUM, #PREGNANCY, #WHEAT, #YOUNG LIVING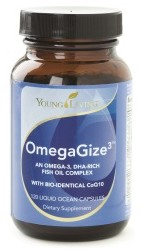 BIRTH CONTROL
Our bodies create Estrogen as the size of back of our thumb in our LIFETIME. Most modern birth control methods force the body into a state of Estrogen/ Progesterone imbalance. This SHUTS down the ovaries. Hormone based birth controls work by suppressing Gonadotrophin-releasing hormone – the body signal for ovulation. This disrupts entire hormonal system in the body. Estrogen shrinks the thymus glands and can lead to autoimmune diseases.
These birth controls are pills, ortho evra + nuva ring add synthetic estrogen + progestin. IMPLANON/Nexplanon, depo-provera and IUD "Mirena" add synthetic progestin (which as estrogenic tendencies).
Use of oral contraceptives appears to induce an increase of insulin-resistant markers, which have recently been cited as risk factors for weight issues, diabetic issues and ischemic vascular diseases. Plasma triglyceride levels were significantly higher in women taking oral contraceptive pills compared to those who did not. These results confirm that oral contraceptives have the potential to cause adverse effects on blood pressure, cardiovascular reactivity and the insulin production response to administration of glucose.
Here's an interesting fact. Women who used to take birth control pills and got married, after getting pregnant (off the pills, of course) and give birth, they would wonder how come they got married with their spouse in the first place. This response is because birth control pills change how the women perceive men (related to hormonal system and how it attracts the opposite sex). After giving birth, the hormonal system is slowly back to its previous state (BEFORE birth control pills). This can be related to the increase of the divorce rate after giving birth. Well, this is one of the reasons for divorce.
OK, back to other facts.

What are the alternative for birth control then?
Copper IUD (paraguard) no hormones, must eat a good amount of sulfur or cruciferous foods to avoid common side effect of a heavier cycle.
Lamb skin condoms skip the spermicide (spermicide will kill sperm and vaginal cells).
Natural family planning. There are many apps for this
There is possibility of WHEAT ALLERGY for those miscarriages before 12 weeks.
Birth control (again!) creates hormonal imbalance that makes it difficult to cycle regularly and to create and maintain pregnancy. When the body can't get pregnant because of a hormonal imbalance, mainstream medicine's solution is to prescribe Clomid, injectable hormones and other fertility drugs that flood the body with synthetic hormones to force ovulation. This results in headaches, breast tenderness, mood disturbances etc.

Reduced fertility may be caused by these factors:
20-30% idiopathic, which means unknown cause
Environmental factors – use of chemical laced products, etc.
Emotional factors – memories affect hypothalamus-pituitary hormone secretion and release. Stress and emotional stimuli increase Prolactin release (which can affect reproduction).
Adrenal fatigue
Stress response
PREGNANCY
During pregnancy, Progesterone should be high. Adrenal system will be the powerhouse for the pregnancy. Feed adrenal system by reducing sugars to under 50gram, eliminating GMO products, eating high quality fats and addressing emotional stressors.
Most treatments prescribed during pregnancy don't impact the mother's endocrine system. What does negatively impact the hormonal balance and adrenal system is a wait-and-see approach to symptoms that ARE NOT normal. By not attending to underlying adrenal and hormonal issues during pregnancy, it sets the mother up to function on an adrenal and hormonal deficit following birth. This can be a time of extreme stress.
Maternal stress (anxiety) is one of the highest risk factors for right brain deficit. It puts boys at higher risk (4 times higher rate for autism). DON'T STRESS!
Morning sickness is body's way to purge toxins out before toxins reach baby. Few ways to handle this:
GOOD diet. Lots of vegetables, wheat-free, good fats, etc.
Look at the prenatal vitamins and supplements you're taking. Many are filled with chemicals + synthetics. If you have MTHFR disorder (do google for this), these are toxic to you. Do you need folic acid? Folic acid is normally man-made and actually for those with MTHFR disorder will do more harm and help. The best is to take folate that is ready to be absorbed into body. Young Living has Super B, Master Formula, and other supplements that help with required folate intake.
Lemon has been a long time favorite for early nausea. Put on liver, inhale. Remember, less is more.
Grain free diet is a must.
Child birth
Vaginal birth creates a significant hormonal shift that signals the move from pregnancy to nursing. This switch doesn't automatically occur with a c-section, which can lead to complications with bonding, nursing and depression. C-sections and episiotomies create scars that, according to acupunturists, can shut down the thyroid and hormone signaling.
Having said this, I want to say to all mothers, whatever decision you make, it's the best decision! Mothers just want the best for their children. Nothing can beat that. Even with c-section, the babies WILL bond with their mothers with patience, care, and support from family. The information is just to ease the transition from pregnancy to postpartum.
Postpartum + nursing
Hormones can be absolutely perfect or all over the charts. If all over the charts mean the mother is depleted nutritionally. Her body has given baby all the nutrients and must rely on reserves to function at this point. So please eat good fats, omega-3 from fish oils, etc
.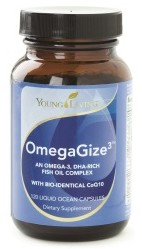 Symptoms of a problem: postpartum depression, headaches, issues with bonding, trouble nursing, joint pain, etc.Depression: many doctors recommend new mothers stop breastfeeding and take antidepressants
BUT nursing causes the release of hormones (oxytocin)
that help you deal with the lack of sleep and stress of a newborn. No nursing means no hormonal help. One major side effects of antidepressants is a loss of libido.
MOTHERS MUST eat more than usual to gain more energy than you are giving out every day. High amount of fats, fish, avocado, and vegetables are simply a must. Supplementation of Omega 3's has much research behind it to show its effectiveness in postpartum depletion. Many times, moms have to take 6-10x the normal dose to see quick changes.
INDONESIAN
KELUARGA BERENCANA (KB)
Badan kita memproduksi estrogen sebanyak satu jempol saja buat SEUMUR HIDUP. Sebagian besar sistem KB membuat situasi estrogen/progesterone di badan yang tidak seimbang. Ini mematikan indung telur (ovaries). Sistem KB yang berdasarkan hormon bekerja dengan menghambat hormon yang mengeluarkan Gonadotrophin – hormon yang menandai terjadinya ovulasi. Ini mengacaukan sistem hormon di seluruh badan. Estrogen bisa menyebabkan menyusutny kelenjar Thymus dan bisa menyebabkan penyakit autoimun.
Contoh sistem KB
: pil KB, ortho evra + nuva ring memperbanyak estrogen dan progestin sintetik dalam badan. IMPLANON/Nexplanon, depo-provera dan IUD "Mirena" memperbanyak progestin sintetik (yang bersifat estrogenik).
Konsumsi kontrasepsi secara oral bisa menyebabkan meningkatnya tanda-tanda resistan insulin, yang belakangan ini sering disebut sebagai faktor penyebab isu berat badan, diabetes dan penyakit ischemic vascular (pembuluh darah iskemik). Wanita yang konsumsi kontrasepsi secara oral memiliki level triglyceride plasma yang jauh lebih tinggi disbanding wanita yang tidak mengkonsumsi. Hasil-hasil ini memastikan bahwa kontrasepsi oral memiliki potensi untuk menyebabkan efek buruk di tekanan darah, kerja jantung dan produksi insulin terhadap administrasi glukosa.
Ada fakta yang menarik dari konsumsi pil KB. Wanita yang terbiasa mengkonsumsi pil KB, ketika lepas dari pil dan hamil, setelah melahirkan bisa bertanya-tanya kenapa mereka bisa tertarik kepada pasangan mereka pada awalny. Hal ini terjadi karena pil KB merubah persepsi wanita terhadap lelaki (berhubungan dengan sistem hormon dan bagaimana menarik pasangan hidup). Setelah melahirkan, sistem hormonal balik ke situasi sebelum pil KB. Ini menyebabkan kenapa banyak pasangan bercerai setelah anak pertama.
Jadi, apa alternative sistem KB yang laen?
Copper IUD (paraguard) – Spiral tembaga. Tidak mengandung hormon, tetapi wanita harus makan makanan yang mengandung sulfur atau sayuran hijau untuk menghindari efek samping menstruasi yang deras.

Kondom yang terbuat dari kulit kambing/domba. Tidak mengandung spermisida (spermisida bisa membunuh sel sperma dan sel vagina).

KB alami. Banyak apps di handphone buat ini.
–> Buat yang sering keguguran sebelum 12 minggu masa kehamilan, ada kemungkinan ALERGI GANDUM.
Birth control menciptakan ketidakseimbangan hormon yang menyebabkan menstruasi yang tidak teratur dan masa kehamilan yang lancar. Ketika tidak bisa hamil karena ketidakseimbangan hormon, solusi dari dokter adalah Clomid, hormon yang diinjeksi ke badan dan obat fertilitas lain yang memenuhi badan dengan hormon sintetik yang memaksa untuk ovulasi. Ini menyebabkan sakit kepala, payudara yang sensitif, mood yang berubah-ubah, dsb.
Fertilitas yang menurun bisa disebabkan beberapa faktor berikut:
20-30% idiopathic, yang artinya faktor yang tidak diketahui

Faktor lingkungan – penggunaan produk-produk yang mengandung zat-zat kimia, dsb

Faktor emosi – Memori mempengaruhi produksi dan keluarnya hormon oleh hipotalamus-pituitary. Stres dan stimuli emosi meningkatkan keluarnya Prolactin yang bisa sistem mempengaruhi reproduksi.

Sistem adrenal yang kecapekan.

Respon terhadap stress
MASA KEHAMILAN
Selama masa kehamilan, Progesterone seharusnya tinggi. Sistem adrenal menjadi sumber energy di masa kehamilan. Tunjang sistem adrenal dengan mengurangi gula hingga dibawah 50 gram, eliminasi produk yang dimodifikasi, konsumsi makanan dengan lemak baik dan mengatasi factor emosi.
Sebagian besar saran dokter selama masa kehamilan (suplemen, obat dsb.) tidak mempengaruhi sistem endokrin sang ibu. Yang berpengaruh di sistem hormon dan adrenal adalah cara tunggu-dan-liat-situasi untuk gejala yang TIDAK NORMAL. Dengan tidak menanggapi isu adrenal dan hormon selama masa kehamilan, bisa menyebabkan adrenal dan hormon sang ibu yang tidak bisa berfungsi dengan baik sehabis melahirkan. Ini bisa menyebabkan stress akut buat sang ibu.
Stress dari sang ibu (gelisah dan banyak pikiran) adalah salah satu faktor resiko tertinggi yang menyebabkan defisit otak kanan. Anak laki-laki mengalami resiko 4 kali lebih besar buat autis. JANGAN STRESS ya ibu hamil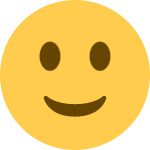 Morning sickness (mual-mual, muntah-muntah) adalah cara badan untuk mengeluarkan racun dari tubuh sebelum sampai ke janin. Beberapa cara untuk mengatasi hal ini adalah:
Diet yang BAGUS. Makan banyak sayur-sayuran hijau, bebas gandum, lemak bagus, dsb.

Cobalah perhatikan vitamin dan suplemen hamil. Banyak diantaranya adalah buatan lab (tidak alami) dan mengandung zat-zat kimia. Kalau sang ibu ada MTHFR (badan tidak bisa mengolah zat folate – google buat penjelasan lebih detil), vitamin dan suplemen sintetik ini bersifat toxic buat sang ibu.

Lemon adalah favorit di kala mual-mual. Oles di daerah liver dan hirup sisanya dari tangan. Ingat, sedikit itu lebih baik.

Grain free diet sangat penting.
PERSALINAN
Melahirkan secara alami menyebabkan perubahan hormon secara drastis yang menandakan bahwa sang ibu telah siap untuk menyusui. Perubahan hormon ini tidak otomatis terjadi untuk operasi Caesar. Hal ini bisa menyebabkan komplikasi dalam bonding (ikatan ibu dan anak), menyusui dan depresi. Operasi Caesar dan episiotomi menciptakan bekas luka, yang menurut ahli akupuntur dapat menghambat signal thyroid dan hormon.
Meskipun begitu, saya ingin mengatakan kepada semua ibu, apapun keputusan yang anda ambil, adalah keputusan terbaik! Ibu hanya ingin yang terbaik buat anaknya. Tidak ada yang menyangkal hal ini. Meski operasi Caesar, bayi akan dekat dengan sang ibu dengan kesabaran, kasih sayang dan dukungan dari keluarga. Informasi ini hanya untuk membantu kemudahan transisi dari kehamilan ke persalinan dan seterusnya.
SESUDAH PERSALINAN DAN PROSES MENYUSUI
Hormon bisa tidak bermasalah pada masa ini atau bisa juga tidak beres. Hormon yang bermasalah berarti sang ibu telah terkuras semua nutrisi di dalam badannya sesudah melahirkan. Badannya telah memberikan semua nutrisi ke sang anak dan mesti tergantung dengan cadangan di dalam badannya untuk berfungsi dengan normal. Jadi mengkonsumsi lemak baik, omega-3 dari minyak ikan, dsb sangan penting di fase ini.
Masalah yang bisa muncul: postpartum depression (depresi sesudah melahirkan), sakit kepala, masalah dengan bonding dengan sang anak, kesulitan menyusui, sakit sendi, dll.
DEPRESI: banyak dokter menyarankan kepada sang ibu untuk berhenti menyusui dan mengkomsumsi obat anti depresi. TAPI proses menyusui anak sebenarnya menyebabkan keluarnya hormon (oxytocin) yang berfungsi untuk membantu sang ibu untuk mengatasi stres dan kurangnya tidur dengan kehadiran sang bayi. Tidak menyusui artinya tidak ada hormon yang membantu dalam hal ini. Salah satu epek samping utama dalam penggunaan obat anti depresi adalah hilangnya gairah kepada pasangan.
SANG IBU HARUS makan lebih banyak dari biasanya untuk beraktivitas seperti biasanya. Makanan yang mengandung lemak baik, ikan, alpokat dan sayuran hijau sangat dianjurkan. Penelitian tentang suplemen Omega-3 menunjukkan bahwa Omega-3 efektif untuk membantu masa sehabis melahirkan. Untuk mendapatkan hasil dalam waktu singkat, sang ibu hendaknya mengkonsumsi 6-10x lipat dari normal dosis Omega-3.
(Crown Diamond Leader #1415910)
Whatsapp (+62-821-7734-4515) disini
email: deny.sentosa@gmail.com
Sudah tidak sabar ingin pakai? Silakan klik disini.
Masih ingin tanya-tanya bisa whatsapp saya atau DM saya di instagram . Grup kita adalah komunitas terdiri dari kumpulan orang yang peduli dengan kelangsungan alam, bahan yang tidak merusak ecosystem serta badan, kualitas kesehatan anak dan keluarga, dan pengembangan diri. Gabung dengan kita dalam perjalanan ini.
Want to start using the product? Click this to buy.
Feel free to ask me questions in whatsapp or DM in my instagram . Our group consists of people who care about sustainability, ingredients that do not harm ecosystem and our bodies, holistic wellness in kids and family, as well as self growth. Join us in this journey.