Nov 1, 2015 05:13 PM Central
Deny Sentosa

ENGLISH
So, you have decided to join Young Living. The BIG question is: who will be your enroller and sponsor?
I often tell people that it's easy to buy YL products. BUT
learning how to use them effectively and efficiently
needs reliable support.
I want us to be in the Young Living journey together so I have highlighted several benefits of joining my group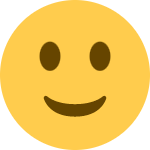 What I can offer is support and education throughout your journey with Young Living.
I will provide guidance when you first start the journey. Examples:
– Info about YL products and how to use accordingly
– Knowledge about usages of YL products for kids and babies, women hormonal, pregnancy, post natal, and many more!
– Regular classes and will be announced first to the group
– How to place order, do points redemption, etc.
– Faster info about promotions and exciting news from Young Living
– If you want to build YL as business, I will support you all the way
As time goes, you can pass the knowledge to your family, friends and members confidently and independently. That cycle will be repeated onwards.
I advocate

WELL-NESS

instead of ILL-NESS. When you ask me about what to do about headache, for example, I will not give you straight answer. BUT I will ask you about your digestive, stress level, hormonal system and/or other lifestyles that might cause the headache. It's important to know the source of headache because this is the

long term solution

. Treating the headache without knowing the cause is the short term solution.
I will point out resources which are available 24/7 instead of only relying on Upline. People need rest, resources do not.
Shipping to Indonesia can be arranged (before YL Indonesia opens end of next year).
*UPDATED* I will guide you along as you are blooming into experienced user and want to explore on business side!
*UPDATED* I have few FB groups that I am active as admin.
Indonesian facebook group – this is closed group only to my members only
Let's Add Oil facebook group – this is public group
OneDrop : Private facebook group (only for member under OneDrop Group including my group)
LAO Friends facebook group – this is secret group and only members inside can add you in
I have whatsapp groups for members and friends who are interested in using Young Living and they can ask ANYTHING. From products usage until the business side of Young Living
There's special site only for OneDrop members including my group here. There is special section in that website that can only be accessed by members only.
Priority for ZYTO scan appointment*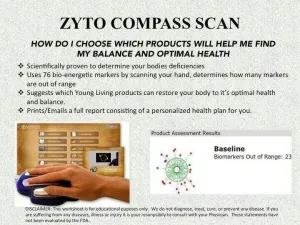 * This Zyto scan is available to anyone who is under my group. Appointment needs to be made in advance. Location is mostly in Singapore. Scan in Indonesia will be arranged separately. Fee is at SGD50/person.
Other advantages will be experienced throughout the journey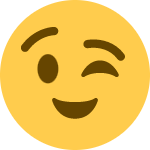 INDONESIAN
Memutuskan untuk jadi anggota Young Living? Pertanyaan PENTING adalah: siapa yang akan menjadi upline dan enroller-mu?
Saya sering bilang ke teman-teman kalau membeli itu mudah. TAPI belajar untuk menggunakan produk Young Living secara baik dan benar itu butuh upline yang bisa diandalkan.
Saya ingin kita bersama-sama di perjalanan Young Living. Beberapa keuntungan bergabung dengan grup saya sebagai berikut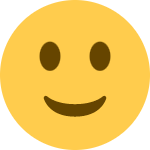 Yang saya berikan adalah support dan edukasi dalam penggunaan produk Young Living.
Saya akan membimbing ketika Anda memulai memakai produk YL. Beberapa contoh:
– Info tentang produk YL dan bagaimana menggunakannya
– Pengetahuan tentang penggunaan produk YL untuk anak-anak dan bayi, hormon wanita, kehamilan, dan sesudah kehamilan, dan masih banyak lagi
– Kelas yang regular akan diadakan dan diumumkan lebih dahulu kepada grup
– Bagaimana memesan YL dari online, bagaimana me-redeeem poin, dsb
– Lebih cepat mendapat info soal promo dari YL dan berita-berita menarik lainnya
– Jika anda ingin membangun bisnis YL, saya akan membantu
Lama kelamaan, Anda bisa membagi pengalaman memakai produk YL kepada keluarga, teman, dan anggota dibawah Anda dengan percaya diri dan independen. Hal ini bisa diterapkan buat member dibawah Anda.
Saya mementingkan penjagaan KESEHATAN daripada berbicara soal PENYAKIT. Kalau saya ditanya soal sakit kepala, misalnya, saya akan bertanya kenapa bisa sakit kepala. Sangat penting untuk mengetahui sumbernya buat solusi jangka lama daripada berpaut pada solusi jangka pendek.

Saya akan memberikan informasi sumber-sumber yang bisa dibaca dan dipelajari. Sumber-sumber ini akan tersedia 24/7 dan berguna di kala upline atau teman-teman sedang tidak leluasa untuk menjawab.

Ekspedisi ke Indonesia bisa diatur. (sebelum YL Indonesia buka akhir tahun depan).
*UPDATE* Saya akan membimbing kalian supaya percaya diri untuk memakai produk dan ingin meng-explore sisi bisnis dari Young Living.
*UPDATED* Saya ada beberapa grup Facebook dimana saya aktif dan saya adalah salah satu admin-nya.
Indonesian facebook group – ini adalah grup tertutup hanya untuk member bawah naungan saya
Let's Add Oil facebook group – ini adalah grup umum
OneDrop : Private facebook group (hanya untuk member OneDrop termasuk member di grup saya)
LAO Friends facebook group – Ini adalah grup rahasia dan hanya member di grup yang bisa invite.
Saya mempunyai whatsapp groups untuk member atau teman2 yang berminat menggunakan Young Living dan mereka bisa bertanya APA SAJA mengenai penggunaan essential oils sampai sisi bisnis Young Living.
Special website untuk member OneDrop termasuk memberku disini dimana ada site khusus yang hanya bisa diakses oleh member OneDrop.
Prioritas untuk janji scan ZYTO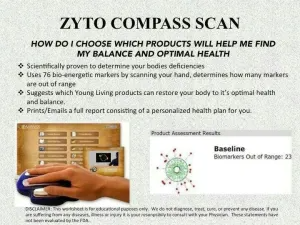 * Zyto scan ini buat anggota dibawah saya. Lokasi umumnya di Singapore. Scan di Indonesia akan diatur. Scan per orang dikenakan biaya Rp 300ribu.
Keuntungan lain akan dialami sejalan dengan YL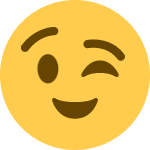 (Crown Diamond Leader #1415910)
Whatsapp (+62-821-7734-4515) disini
email: deny.sentosa@gmail.com
Sudah tidak sabar ingin pakai? Silakan klik disini.
Masih ingin tanya-tanya bisa whatsapp saya atau DM saya di instagram . Grup kita adalah komunitas terdiri dari kumpulan orang yang peduli dengan kelangsungan alam, bahan yang tidak merusak ecosystem serta badan, kualitas kesehatan anak dan keluarga, dan pengembangan diri. Gabung dengan kita dalam perjalanan ini.
Want to start using the product? Click this to buy.
Feel free to ask me questions in whatsapp or DM in my instagram . Our group consists of people who care about sustainability, ingredients that do not harm ecosystem and our bodies, holistic wellness in kids and family, as well as self growth. Join us in this journey.