Jul 3, 2017 11:57 AM Central
Deny Sentosa
#ALAMI, #AMAN, #ANAK, #ASPEN, #BARK, #BLUSH, #COOL, #EMBRANCE, #ESSENTIAL OIL, #EXTRACT, #EYE, #FOUNDATION, #HIGHLIGHT, #LIGHT, #LIPGLOSS, #LIPSTICK, #LOOK, #MAKE, #MAKE UP, #MICA, #MINERAL, #MULTITASKER, #NATURAL, #NON, #OILY, #SAVVY, #SHADOW, #SMASHING, #UP, #VEIL, #VIDEO, #WISH, #YOUNG LIVING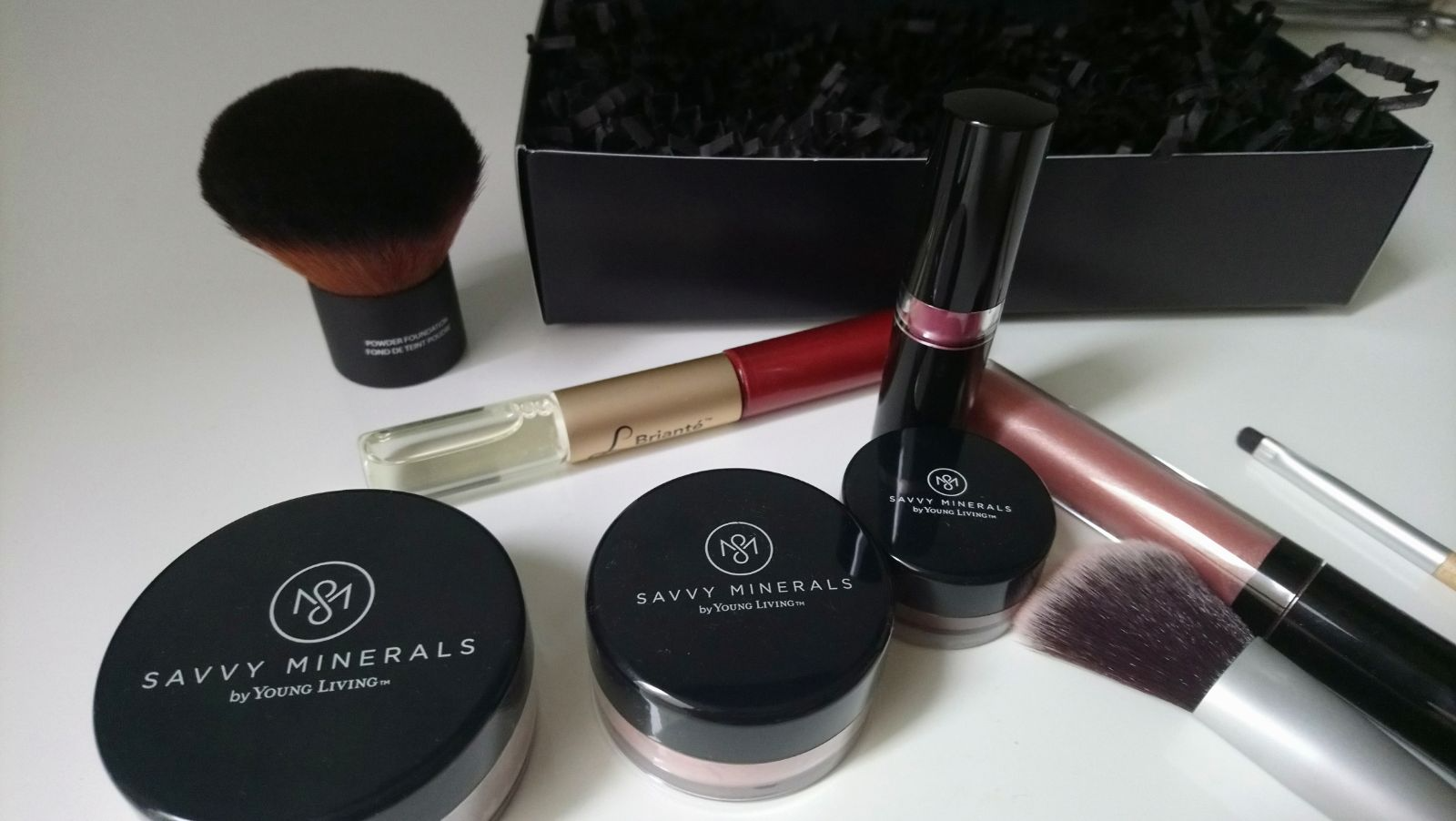 INDONESIAN
SAVVY MINERAL! Make up alami buat semuanya (kalo anak2 pentas, mending pake ini sihhh)
I am not a make-up addict. Saya bahkan bukan ahli make up. Tapi saya mencoba untuk memakai ini ditemani anak saya yang sangat senang bisa mencoba2 tanpa saya bilang tidak boleh.
Orang2 yang ketemu saya, biasanya saya bebas make up. lipgloss aja jarang. wajah "before" itulah wajah sehari2 saya. ketemu saya di mana saja, itu muka kucel saya. ahahahaha
Pertama: saya malas pake segala macam dan ribet. dan kadang bisa jadi berminyak muka saya
Kedua, sejak ada anak, saya lebih berhati2 memakai produk2 yang mengandung kimia dan bahan sintetik.
Ketiga, kalau saya pakai, anak saya suka ikutan.
Sudah ampir 6 taon saya jarang banget bermake up (sebenernya dari duluuuu sih gak pernah, tapi biar gak hiperbola saja)
Saya yang bukan makeup addict sangat sangat gembira dengan produk savvy mineral yang dilaunched di konvensi bulan juni kemaren.
Karena pengennya mencoba2 dahulu, saya coba 1 warna per fungsi. bahkan blush saya, saya jadikan eyeshadow.
sehabis ini, saya akan beli bbrp shade buat coba2.
Jadi ini yang saya lakukan. dalam 10 menit jadi.
EYE
brow – multitasker
eyelid – mustitasker + blush (pink) –> gak ada eyeshadow, blush pun jadi. saya nangis2 pakai ini karena lum biasa kuas deket mata. beberapa kali hapus
mascara- milik sendiri (savvy akan ada mascara sendiri segera!)
FACE
foundation cool no.2
CHEEK
Blush – smashing (pink)
LIPS
lipstick – wish
lipgloss – embrace (biar makin bagus jatuhnya) (agak nude)
Ahli akan rekomen menambahkan VEIL tapi saya lum order.
Bahan utamanya adalah MICA dan aspen bark extract utk warna dan teksturnya.
Btw, saya kemaren pakai seharian, dan gak ada rasa berminyak loh…. dan kemungkinan akan sering pakai karena anak saya udah pengen pakai tiap hari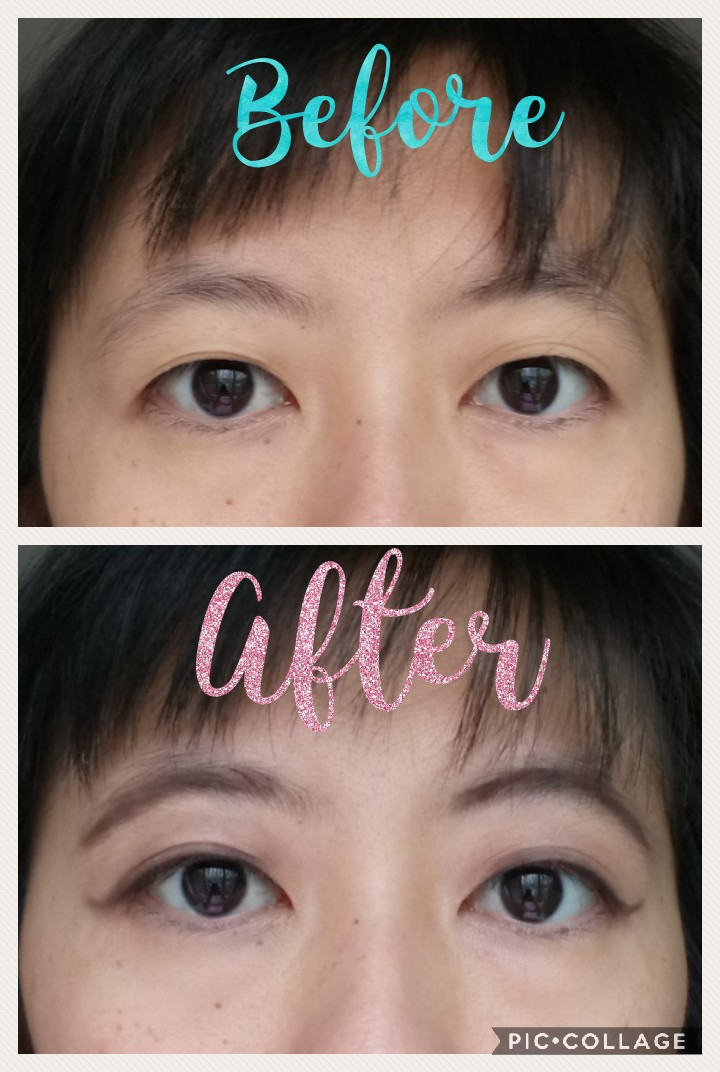 EYE
brow – multitasker
eyelid – mustitasker + blush (pink) –> gak ada eyeshadow, blush pun jadi
mascara- milik sendiri (savvy akan ada mascara sendiri segera!)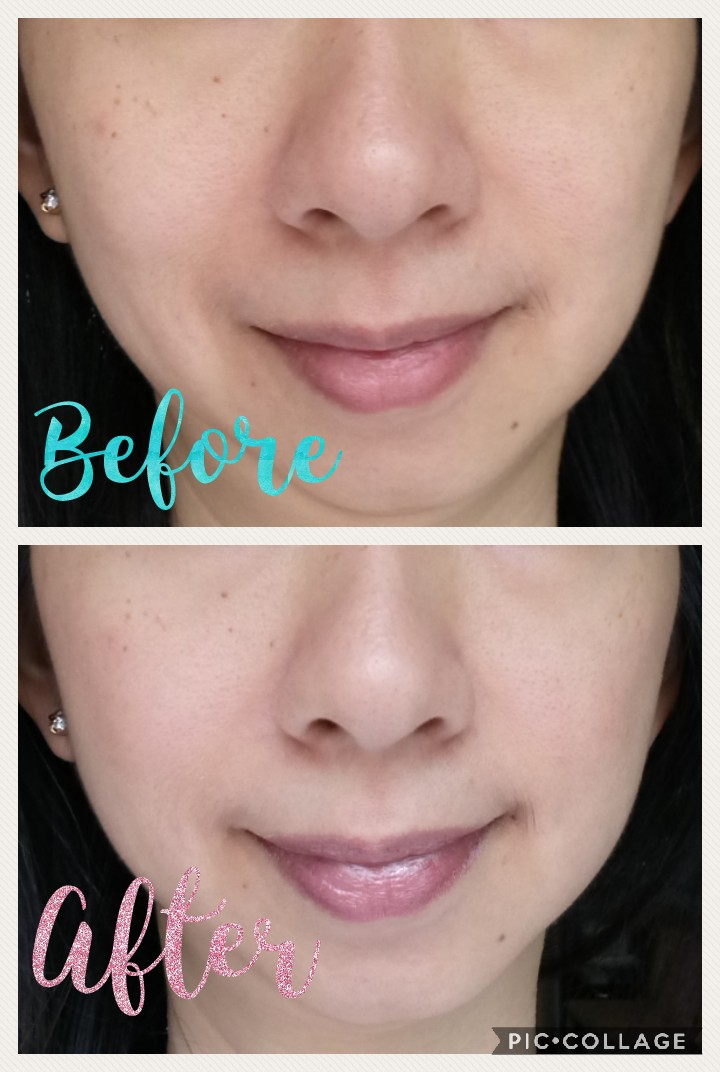 Muka, bibir dan pipi
FACE
foundation cool no.2
CHEEK
Blush – smashing (pink)
LIPS
lipstick – wish
lipgloss – embrace (biar makin bagus jatuhnya) (agak nude)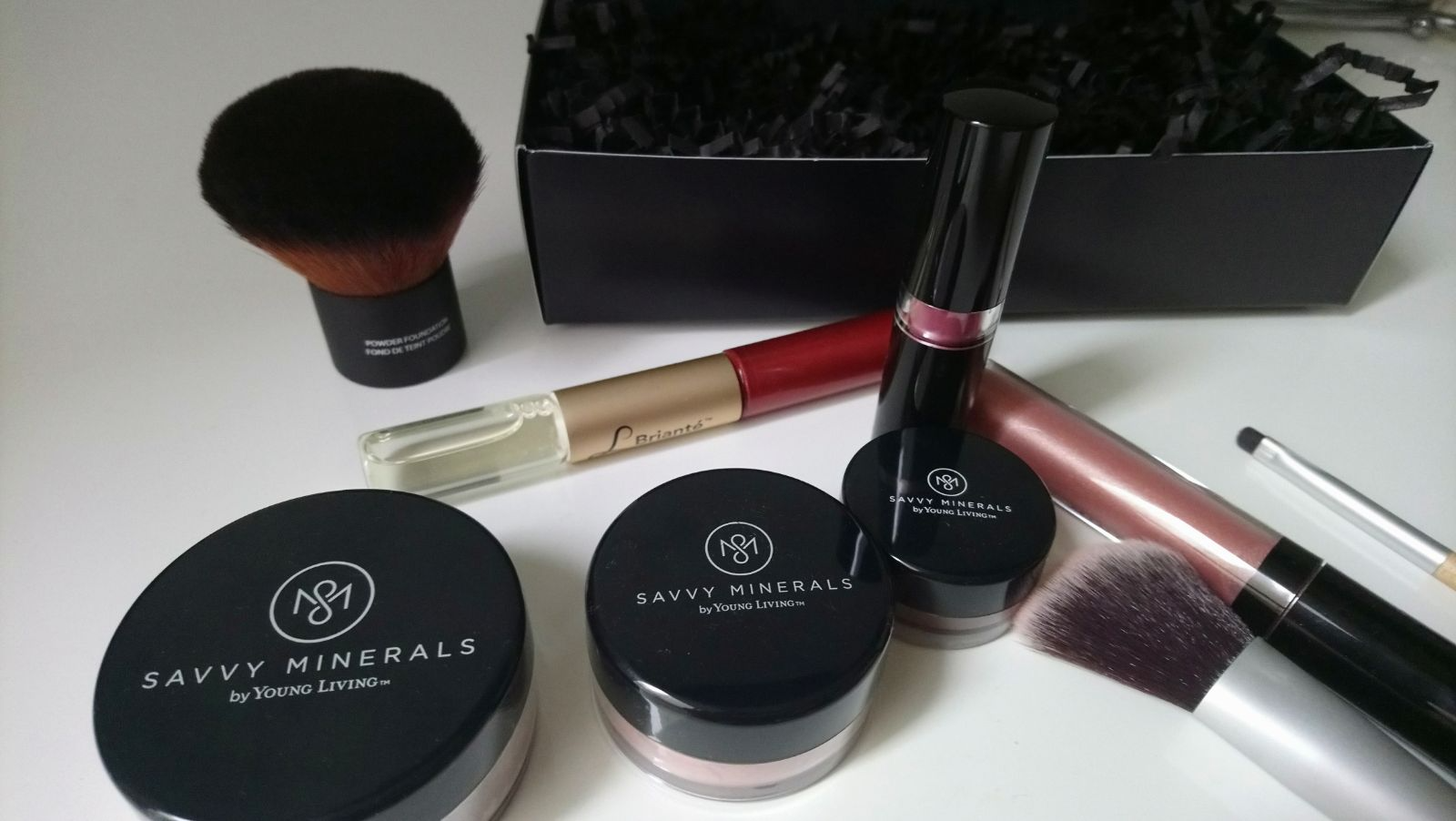 SAVVY MINERALS
bahan utama MICA dan Aspen Bark extract
foundation: cool no. 2blush: smashing (pink)
lipstick: wish (pink)
lipgloss: embrace (nude pink)
Lbriante: winter
multitasker
SAVVY MINERAL LIPSTICK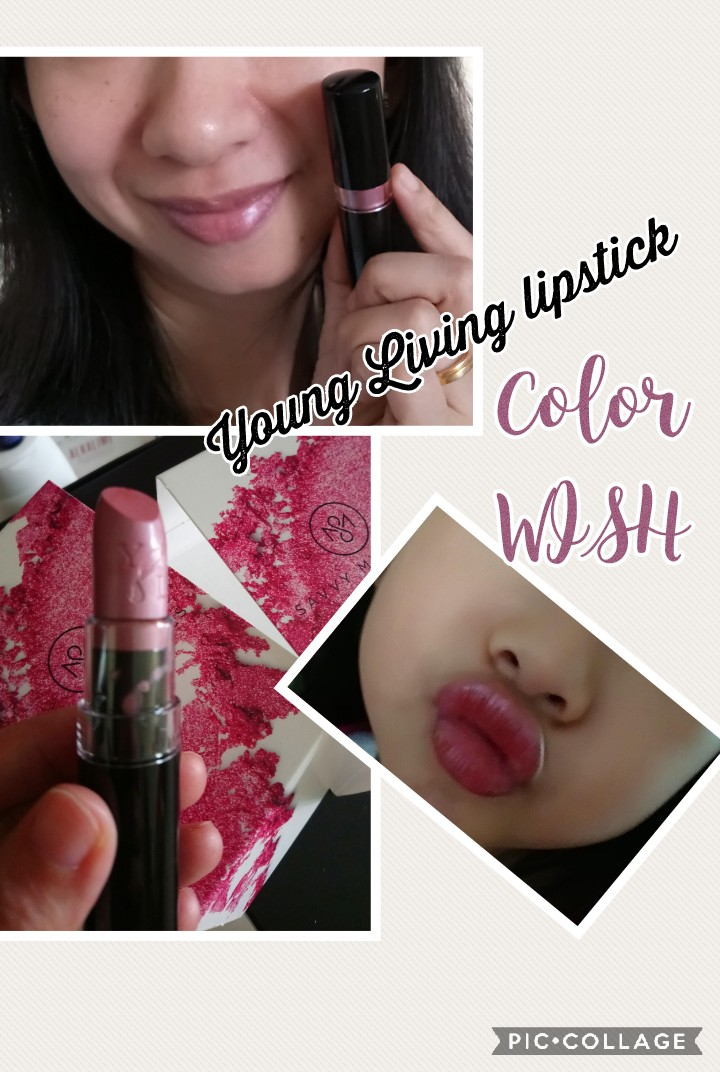 warna: WISH (pink)Model: saya dan anak saya. Bibir dia lebih merah dari saya, dan dia pakainya tipis2 dan hati2 (pakai sendiri loh dia), tapi bisa melihat ada glitter di bibir dia.
Warna alami dan bebas bahan2 yang membahayakan. Karena itulah anak saya bisa pakai. Dia sangat senang sekali akhirnya saya bilang "Boleh pakai"
Saya jarang make up, krn saya tidak mau anak saya ketepa bahan2 kimia dari diri saya. Boleh dibilang, saya sehari2 keluar rumah max pakai lipgloss yl kalau rajin. Kalau males, ya kucel banget.
Sekarang saya bisa belajar memakai produk yl range savvy minerals. Berawal dari lipstick, pelan2 foundation dsb. Anak saya jg bs ikutan belajar.
Lipstick YL ini juga melembutkan dan melembabkan bibir loh. bibir saya kemaren agak kering. sehabis memakai ini, malemnya bibir saya dah mulus dan enak buat disentuh. Ya tentu saja, ada vitamin E dan sweet almond oil sihhhh….
dan saya suka di lipsticknya ada logo YL *gak penting banget yaa!*
Penjelasan soal lipstick savvy mineral
————————————————-
Warna di lipstick YL adalah warna dari bahan alami mica. Karena itulah, tidak ada warna merah membara di range lipstick ini (nude, orange, pink, ungu). Buat saya, bukan masalah warna, tapi masalah bahan. Kemaren2 Faith ada kasih artikel kalau warna merah membara ada kemungkinan diambil dari kulit serangga yang dihancurkan…. hiyyy…. mana mau saya kasih anak saya pakai ituuuu
Bahan2 lipstick nya:
BEBAS DARI – parabens, phtalates, petrokimia, bismut, talc, pewangi buatan (siapa butuh kalo ada YLEO, ya gak?), pewarna buatan
tidak dites di hewan!
Kandungan utama: sweet almond oil, beeswax, vitamin E
Kandungan lainnya: castor seed oil, candelilla wax, tocopheryl, titanium dioxide, iron oxides, manganese violet, mica, tin oxide dalam jumlah kecil.
PS. ketika saya sibuk ketik artikel ini, anak saya ambil lagi lipstick YL dan oles2 di bibir dia, semoga lipstick saya tidak cepat abis karena ini

Berikut ada video savvy mineral yang dibuat oleh member saya yang seorang make up artist, Ikasari dan dibantu oleh Diana. https://www.youtube.com/watch?v=lnWfIPcYm6k&feature=youtu.be
ENGLISH
SAVVY MINERAL!
I am not a make-up addict. Most of the time, you see me in "before" face, i.e. barefaced. Once a while, I use winter lipgloss from YL, but seldom. Once a while, I wanted to put on make up but seeing how my kiss and hug will transfer chemicals to my girl, I better not. I have been barefaced most of the time in the the past 6 years.
So it is so exciting when this savvy minerals are launched last month! Their main ingredients are mica and aspen bark extract! For
its colors and texture.
my girl is so excited to try on and I let her. So different in the past where I have to say "NO".
I bought one shade per purpose except eye shadow which I forgot to purchase and I am placing order now.
so here's what this makeup noob did
EYE
brow – multitasker
eyelid – mustitasker + blush (pink) –> since I have no eye shadow, I just be creative
mascara- mine (waiting for savvy to launch soon!)
FACE
foundation cool no.2
CHEEK
Blush – smashing (pink)
LIPS
lipstick – wish
lipgloss – embrace (to give its shiny and dewy look)
Expert will comment to add on VEIL but again, I haven't ordered. will order soon with its brush set. currently using my own brushes.
Have Fun Experimenting!!
(Crown Diamond Leader #1415910)
Whatsapp (+62-821-7734-4515) disini
email: deny.sentosa@gmail.com
Sudah tidak sabar ingin pakai? Silakan klik disini.
Masih ingin tanya-tanya bisa whatsapp saya atau DM saya di instagram . Grup kita adalah komunitas terdiri dari kumpulan orang yang peduli dengan kelangsungan alam, bahan yang tidak merusak ecosystem serta badan, kualitas kesehatan anak dan keluarga, dan pengembangan diri. Gabung dengan kita dalam perjalanan ini.
Want to start using the product? Click this to buy.
Feel free to ask me questions in whatsapp or DM in my instagram . Our group consists of people who care about sustainability, ingredients that do not harm ecosystem and our bodies, holistic wellness in kids and family, as well as self growth. Join us in this journey.