Jan 10, 2018 07:57 AM Central
Deny Sentosa
#AZUL, #COOL, #COPAIBA, #CREAM, #DEEP RELIEF, #ESSENTIAL, #GEL, #GYM, #INDONESIA, #LIFE, #MENTAL, #NINGXIA, #NITRO, #OIL, #OLAHRAGA, #PAIN, #PEPPERMINT, #RC, #RESET, #WASPADA, #YOUNG LIVING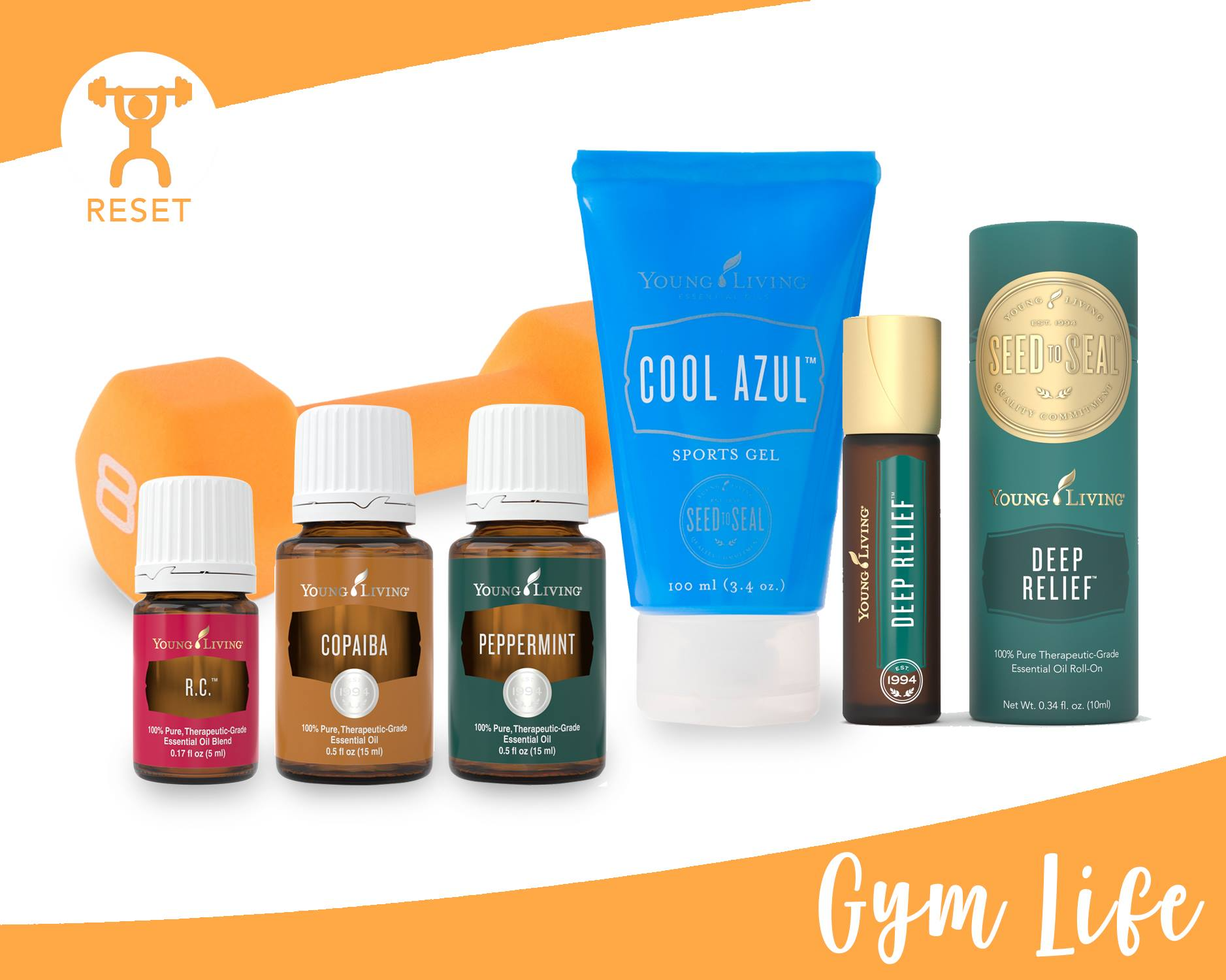 Diterjemahkan oleh Norce Putri.
8th. RESET YOUR GYM LIFE
.
.
Kita tahu bahwa banyak bergerak dan berolahraga baik untuk melepaskan stress dan membantu mencapai & mempertahankan berat badan yang sehat. Jika kamu ingin memulai kembali rutinitas berolahraga yang sempat terlupakan, tips berikut akan membantumu menunjang kondisi tubuh sebelum maupun sesudah berolahraga.
.

.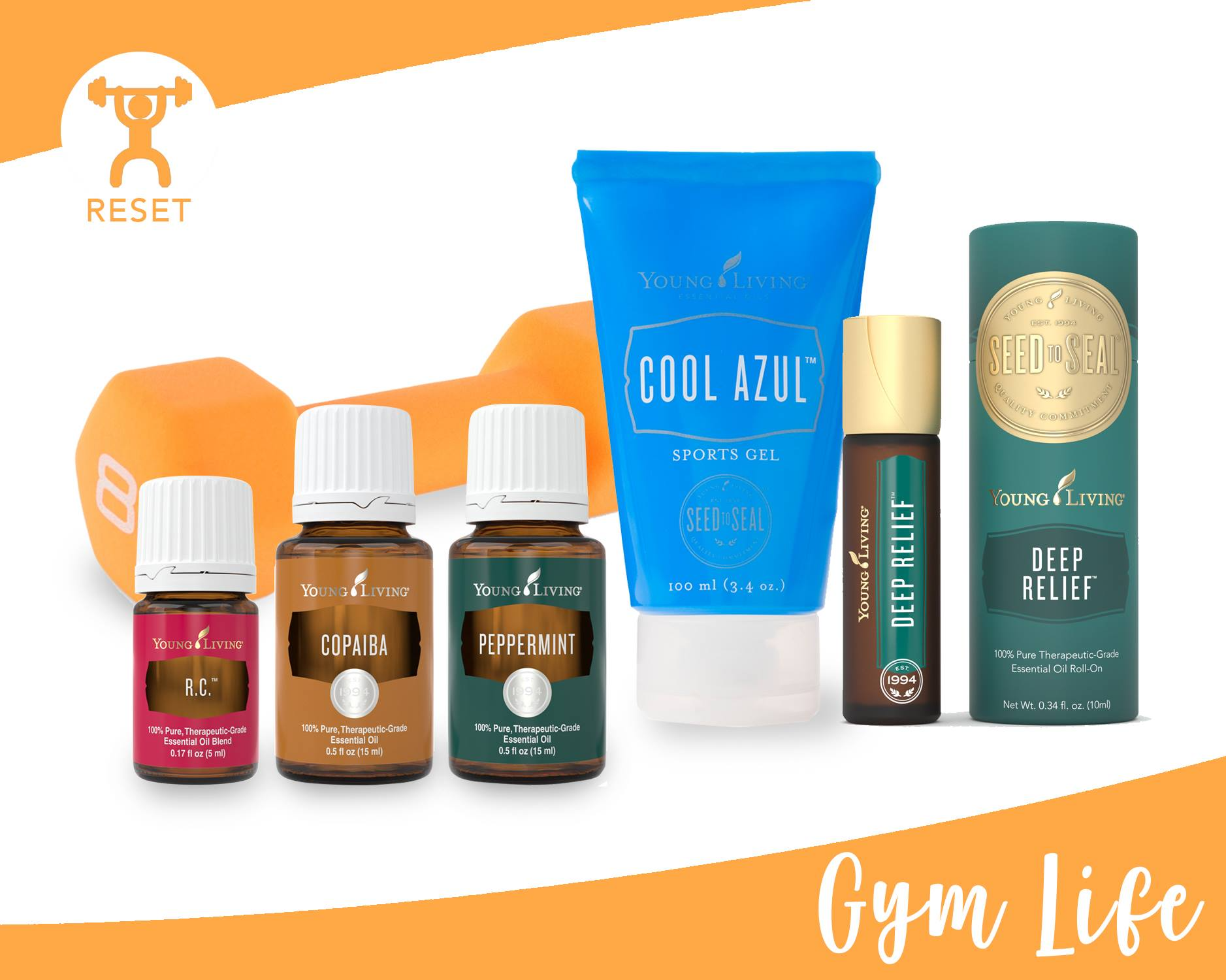 PRODUK YANG KAMU BUTUHKAN:Copaiba 15 ml
Cool Azul Sports gel
Peppermint 15 ml
RC 15 ml
Nitro
Deep Relief
.
.
Copaiba
Copaiba sangat baik untuk mendukung respon tubuh alami terhadap inflamasi. Tambahkan ke Cool Azul Sports gel sesuai keinginan dan oleskan dibagian tubuh yang terasa pegal. Copaiba juga sangat baik untuk kesehatan kulit!
.
.
Cool Azul Sports Gel
Cool Azul Sports gel merupakan kombinasi 10% essential oil ( Peppermint, Oregano, Dorado Azul, wintergreen, copaiba, sage, lavender, blue cypress, elemi, vetiver dll) di dalam larutan Aloevera gel (lidah buaya). Bersifat mendinginkan di kulit, gel ini sangat nyaman digunakan untuk pijat setelah berolahraga.
.
.
Peppermint
Berdasarkan studi dari Journal of the International Society of Sports Medicine, setetes Peppermint yang dicampurkan kedalam 500ml air dapat membantu meningkatkan kinerja atletis kita. Peppermint juga baik digunakan setelah berolahraga karena sensasinya yang menyejukkan dan menyegarkan pada kulit dan tubuh yang lelah.
Untuk menggunakan, oleskan setetes peppermint ke pergelangan tangan sebelum beraktivitas untuk meningkatkan energi dan hirup aromanya. Campurkan dengan sedikit dengan carrier oil dan gunakan sebagai minyak masas selesai berolahraga.
.
.
RC
Memberikan aroma yang penuh kesegaran, membangkitkan semangat yang kita butuhkan saat beraktivitas secara fisik. Setelah berolahraga, RC juga dapat berfungsi ganda sebagai minyak masas untuk otot yang lelah.
Gosokkan 1 tetes RC pada kedua tapak tangan, kop pada hidung dan mulut dan bernapas dalam sebanyak 6-8 kali. Sebagai minyak masas, campurkan dengan carrier oil sesuai kenyamanan dan masas langsung ke bagian tubuh yang memerlukan.
.
.
NINGXIA NITRO
Tunjang fokus kita secara fisik dan mental dengan Ningxia Nitro, yang mengandung sejumlah kecil kafein alami dari ekstrak teh hijau di dalamnya membantu kita membangkitkan energi dan kewaspadaan mental saat sibuk beraktivitas atau berolahraga.
Konsumsi 1 tube Ningxia Nitro langsung dari kemasannya, atau campurkan dengan Ningxia Red, atau dengan 1 kaleng Ningxia Zyng. Kocok dengan baik sebelum digunakan, dan lebih nikmat ketika dikonsumsi dalam keadaan dingin.
.
.
DEEP RELIEF
Deep Relief diformulasikan untuk tujuan meredakan kelelahan & ketegangan pada otot setelah berolahraga dan beraktivitas berat. Merupakan kombinasi dari essential oil Peppermint, Balsam Fir, Clove, Vetiver, Wintergreen, Lemon, helichrysum dan Copaiba dalam larutan minyak kelapa.
Deep Relief dikemas dalam bentuk roll-on yang mudah diaplikasikan. Oleskan langsung ke bagian tubuh yang membutuhkan sebelum atau setelah berolahraga.

TAMBAHAN
Saya dan suami saya (dan papa saya, dan adik2 saya – intinya sekeluarga deh) lebih suka rasa hangat dari Cool Azul Pain Cream sehabis aktivitas berat. Detailnya disini https://greathealthstartsfromnow.wordpress.com/2017/06/24/cool-azul-pain-cream-mantap-untuk-pegal-abis-olahraga/
(Crown Diamond Leader #1415910)
Whatsapp (+62-821-7734-4515) disini
email: deny.sentosa@gmail.com
Sudah tidak sabar ingin pakai? Silakan klik disini.
Masih ingin tanya-tanya bisa whatsapp saya atau DM saya di instagram . Grup kita adalah komunitas terdiri dari kumpulan orang yang peduli dengan kelangsungan alam, bahan yang tidak merusak ecosystem serta badan, kualitas kesehatan anak dan keluarga, dan pengembangan diri. Gabung dengan kita dalam perjalanan ini.